Here are our picks for the Top 10 Male Fashion Influencers In India. Many people in today's social media generation use these platforms to make money and create content, and Influencers are one of them.
There are numerous reasons why influencers are in demand because people find them relevant and inspirational. Influencers in various domains receive rewards for working with different brands, which helps in their professional development.
The content that the Indian male fashion influencers produce draws viewers from outside of India as well. Because their content is relatable, the audience begins experimenting with those suits. Fashion influencers often work with apparel, accessories, and other companies to help domestic and multinational men's fashion brands generate leads and sales.
Top 10 Male Fashion Influencers In India
Abhinav Mathur

Harsh Patil

Karron S Dhinggra

Manav Chhabra

Nikhil Kandhari

Pawan Khatri

Sahil Gera

San Kalra

Shakti Yadav

Vaibhav Keswani
Abhinav Mathur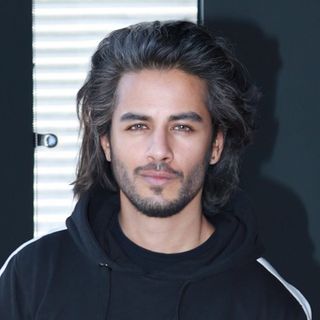 Abhinav is a fashion influencer and content producer. He has a verified account with 112k followers on Instagram. His Instagram account is appreciable since he has a charismatic personality that draws in people.
He has everything on his feed, from formal dress to casual clothes. This male fashion influencer from India produces content in both Hindi and English.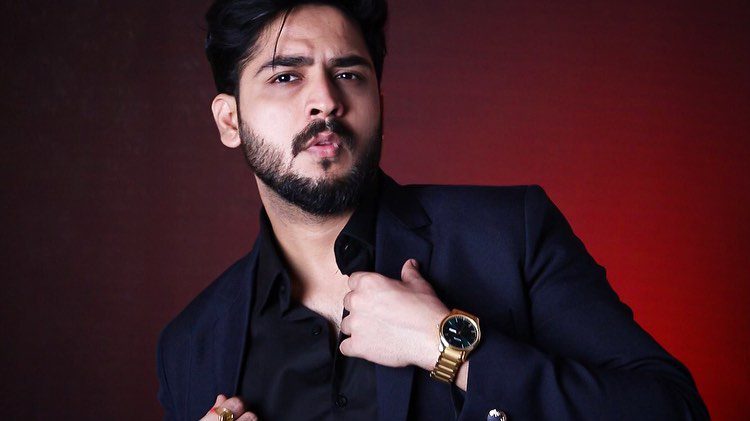 Indian native Harsh Patil is an expert in men's fashion, especially for young college students. Harsh's videos cover all aspects of male lifestyle and grooming, from hygiene to fashion and styling.
Critical remarks boost your confidence and allow you to walk with your head high. Harsh has 68.9K loving followers on Instagram.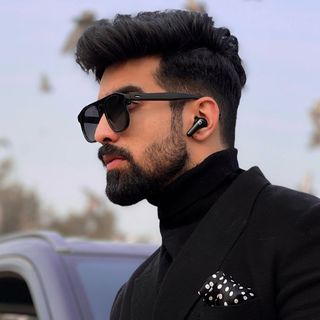 Karron is a YouTuber, content creator, lawyer by passion, and fashion influencer. He has 3.4 million YouTube subscribers and 629k Instagram followers. Since he also includes humor in his content, his fans go crazy for his videos. He also disseminates information on grooming for men.
Additionally, he was the best fashion influencer in 2019, 2020, and 2022. He has the fashion sense and edgy appearance to serve as outfit inspiration. This male fashion influencer in India has his audience's needs covered for everything from party clothing to formal dress. Karron is a diligent worker; you may learn a lot from him. He explores with fresh looks every day to amaze his audience.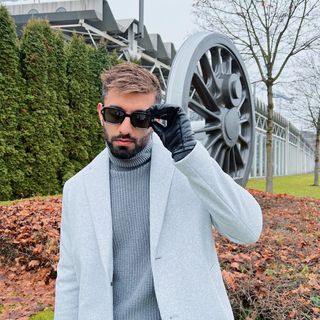 Manav is a well-known advocate, content creator, and influencer in the fashion industry. Most of us also know that he is a part of the influential circle of pals known as Damnfam. His content is created with such desi swag that it is impossible to scroll down without glimpsing it. 
Additionally, he worked with companies like Amazon Prime, Shootindia, and others. Manav has emerged in numerous music videos, where he did an excellent job and won the admiration and support of his audience. Additionally, he has an 8.36 lakh substantial YouTube subscriber base. His average Instagram video views are 141.2k, and his engagement rate is 6.33%.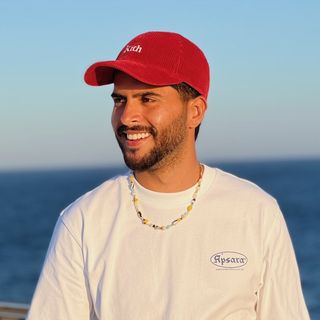 Nikhil is a musician, full-time stylist, occasional fashion blogger, and content developer. He has a stunning engagement rate and 64.5k followers, and he creates content about popular songs and smooth transitions to engage his audience. This Indian man's fashion influencer produces both Hindi and English content, ensuring a balance between his native and non-native followers.
You'll be inspired by his great content and his impeccable appearance! The most successful styling initiatives are available on his blog. If you're considering trying a new look, you should pay attention to him for fashion inspiration.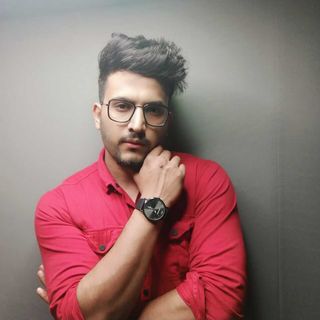 Around 21.6K people follow Pawan Khatri's Instagram account. This Indian Instagram influencer in fashion provides practical tips on men's clothes, grooming, fitness, and lifestyle.
His blogs provide thorough info for everything regarding fashion and self-care. In addition, Pawan instructs his audience on healthy eating habits, skincare hacks, and practical strategies to get healthier skin. Along with clearing up common misconceptions regarding men's grooming and lifestyle, he expresses his candid opinions on a range of skincare products.
Around 21.6K people follow Pawan Khatri's Instagram account. This Indian Instagram influencer in fashion provides practical tips on men's clothes, grooming, fitness, and lifestyle.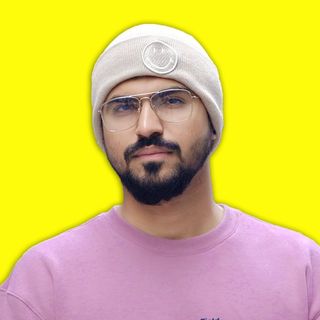 Sahil Gera, a well-known personality in the men's fashion sector, is an influencer in men's fashion, fitness, and lifestyle. He has 116k Instagram followers and writes on various topics, such as men's fashion, fitness, lifestyle, and money.
Sahil constantly tries different things because he believes it's crucial to find his "dynamite expression."
Sahil's fashion Instagram account includes videos on various subjects, such as styling tips, grooming hacks, content creation, videography advice, and specialized financial insights.
San Karla, a play on the phrase "Be Your Best," is all about feeling, appearing, and finally being your best. He is an authority on men's fashion and way of life. San has more than 107k social media followers.
This fashion influencer's Instagram account alone revealed how much he adores shoes. He offers other outfit recommendations that call for one pair of pants in addition to shoes.
San also shows you how to pick a suit that is as inexpensive as feasible. He is an expert in clothing, whether it be winter wear or Indian draping. This Indian fashion Instagram account offers everything related to fashion and leisure, including trends and wardrobe needs.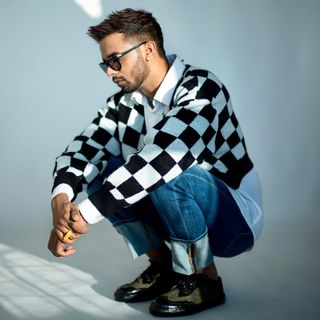 Shakti is a content creator and professional male fashion influencer on Instagram with 107k followers. He makes people fall in love with fashion and inspires them with his sense of style. His video editing is so stunning that it's impossible to skip his video without seeing it.
He also participated in one of his largest brand partnerships, the Vivo India campaign #vivographer. In addition to this, he also worked with numerous clothing, skincare, and perfume companies.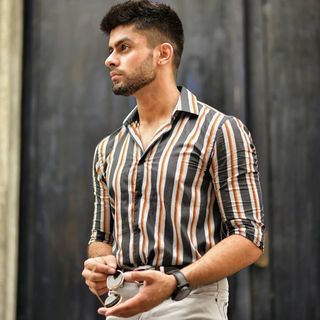 On Vaibhav Keswani's Instagram, you may find everything you need about men's style, grooming, and fashion. You may find everything from ideas for date outfits to his stream's best budget fragrances, coats, and streetwear. Additionally, you could discover how to avoid typical fashion mistakes.
Vaibhav has a potential 461k followers. Are you looking to update your wardrobe with some dependable shirts and accessories? To see his picks, go to this Indian man's Instagram profile. We are sure that you will get lovely but budget-friendly ideas!
Do you have any questions regarding how to style those floral shirts? Additionally, he has a video for it! Vaibhav offers some fantastic fashion advice, pointing out inevitable stylistic mistakes you might make and offering his perspective. Visit this guy fashion influencer's Instagram account for some tremendous styling suggestions.
Conclusion
Indian men's fashion bloggers are multiplying, which is excellent for us. A few bloggers in India offered men's fashion and style suggestions a few years ago.
Regardless of who you prefer, it would help if you started following these amazing Indian men's fashion accounts immediately. Consider these men's fashion statements when creating your ideal outfit so you may always look sharp. You won't pay anything for it.
With their desi swag and creative ways to dress every piece of clothing, Indian fashion influencers win the hearts of many people. It's a growing industry in which one can launch a career. To reach their target audience, brands might work together with these influencers.
We at InfluencerHai, an Indian fashion influencer marketing agency, are aware of the potential these guys' fashion influencers have with their audience and want to support our customers in working with them. Are you interested in learning more about influencer marketing and how it may benefit your brand? Send us an email at info@InfluencerHai.com, and we'll respond right away!