Creating a YouTube channel in 2023 and monetizing it is a great way to share your passion and interests with the world. Whether you're an aspiring vlogger, a gamer, or a content creator, having your own YouTube channel can open up many opportunities. 
However, starting a YouTube channel can be overwhelming, especially if you need to familiarize yourself with the platform's features and monetization options. This guide will walk you through creating a YouTube channel and monetizing it in 2023. We've covered you, from setting up your account to optimizing your videos for maximum reach and income. So, if you're ready to take your content to the next level, let's get started!
Create a YouTube Channel
Go to youtube.com and sign in with your Google account. If you do not have a Google account, you can create one for free.

Click on the three lines in the top left corner of the YouTube homepage, and then select "My Channel" from the drop-down menu.

You'll be prompted to create a channel. You can either use your Google account or create a custom channel name.

Once you've created your channel, you can add a channel icon and a banner by clicking on the "Customize Channel" button.

Next, you can start uploading videos by clicking on the camera icon in the top right corner of the YouTube homepage or going to youtube.com/upload.

After you've uploaded a video, you can add a title, description, and tags to help people find it.

Promote your channel on social media and embed your videos on your website or blog to drive traffic to your channel.

Keep creating and uploading videos regularly to keep your audience engaged.

Use the analytics provided by YouTube to monitor the performance of your videos, and optimize your content accordingly.

Remember to follow the YouTube community guidelines and terms of service.
Monetize Your Youtube Channel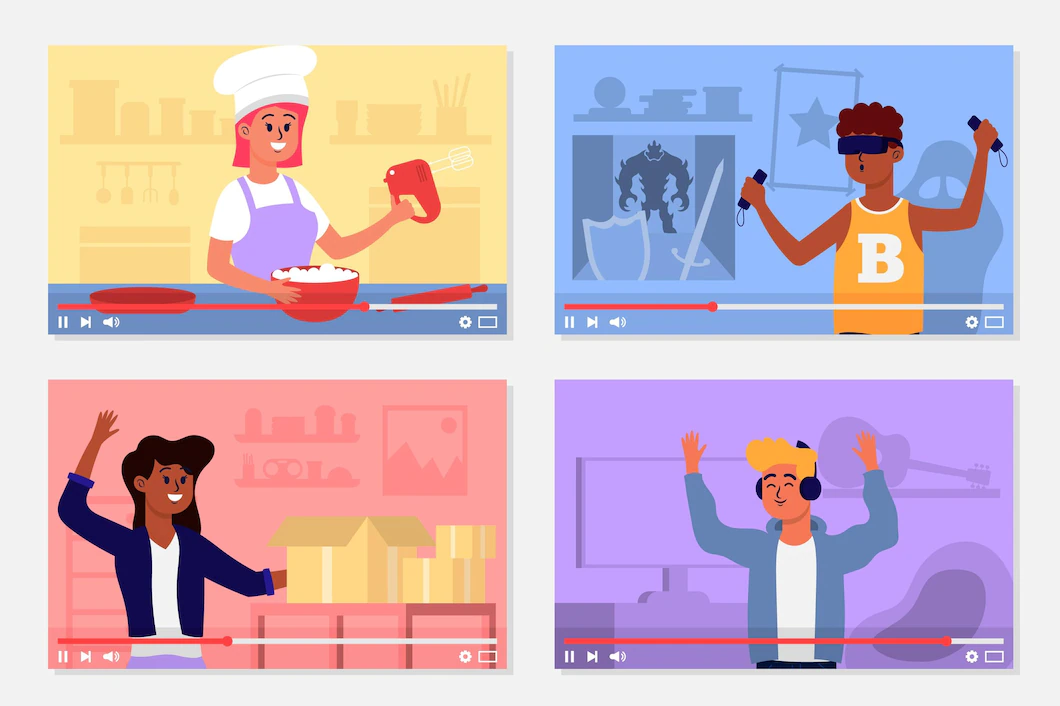 Create a YouTube channel and consistently upload high-quality content that appeals to your target audience.

Build a following by promoting your channel on social media and other platforms.

To enable monetization on your YouTube channel, go to the "Channel" tab in YouTube Studio and click on "Monetization." You will need to link a Google AdSense account to your channel to monetize it.

Create and publish sponsored videos or product reviews to earn money from brands. Reach out to companies in your niche and ask if they would be interested in sponsoring a video or reviewing their products.

Utilize YouTube's built-in monetization options, such as ads and Super Chat. This will allow you to earn money from ads on your videos and viewers who support your channel through Super Chat financially.

Join the YouTube Partner Program. Once your channel reaches 4,000 watch hours and 1,000 subscribers, you can apply to be a YouTube Partner. This will give you additional monetization options, such as YouTube Premium revenue and channel memberships.

Create and sell merchandise related to your channel. This could include clothing, accessories, or other items your viewers would be interested in purchasing.

Offer to consult or to coach services. If you have expertise in a particular field, you can offer to consult or coaching services to individuals or businesses in that niche.

Utilize affiliate marketing by including affiliate links in your video descriptions or creating sponsored videos for affiliate products.

Keep track of your earnings and expenses, and report any income earned through your YouTube channel on your taxes.
Note: YouTube has some policies and guidelines you must follow while monetizing your channel; please ensure that you follow them.
Conclusion
In conclusion, creating and monetizing a YouTube channel in 2023 is a great way to share your passion and interests with the world. You can build an engaged audience and earn money from your videos with the right tools and strategies. Following the steps outlined in this guide, you should now understand how to set up your YouTube channel, optimize your videos, and monetize your content. 
Always be consistent in creating content, engage with your audience, and keep learning new ways to improve your channel. You can turn your YouTube channel into a successful and profitable venture with hard work, dedication, and patience. So, start creating and sharing your content today and see where it takes you.