Top 10 Linkedin Influencers In India To Follow In 2023. An influencer who enjoys the power of influence over their audience is a specialist in a specific niche and has an independent reputation on social media. 
Some examples of educators who have an impact on social media include instructors, education enthusiasts, former teachers who have migrated into careers as professional social media content providers, and ed-tech professionals. 
Education industry influencers have a powerful voice and might benefit from a parental or children's education campaign. Brands looking to collaborate with an expert teacher or a well-known figure should do their homework on the top educational influencers to get profitable results.
Education-related social media influencers genuinely engage with other teachers and offer resources for their followers in various subject areas. They frequently target other educators who take on comparable responsibilities in their materials. 
Understanding your goals and what you aim to achieve by interacting with influencers is crucial for your objectives. Influencers assist in spreading the word about your products and services, which could result in increased sales, even though they shouldn't be viewed as a method of generating sales. 
We have developed a thorough list of the top 10 Indian education influencers on LinkedIn. We are an influencer marketing company for the education and career sectors and recognize the influencers' potential.
Top 10 LinkedIn Influencers In India
Abhay Kumar Jain – Undisclosed followers

Aditya Thota – 43,783 followers

Divya Gokulnath – 435,910 followers

Hansi Mehrotra – 288,699 followers

Jaspreet Bindra – 33,778 followers

Komal Ahuja – 92,805 followers

RL Narayanan – 29,109 followers

Ronnie Screwvala – 469,569 followers

Shreya Pattar – 127,435 followers

Tanya Kakkar Mehra – Undisclosed followers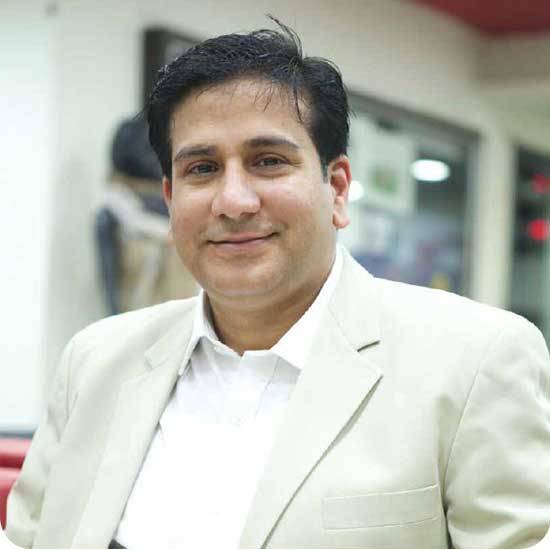 Abhay K. Jain, a businessman and educator, creates original content for LinkedIn. Abhay holds the position of chairman and managing director of Virtual Voyage. This company provides students with a platform to enhance their educational experience through various extracurricular programs, facilities, services, and activities. 
Through his organization, he hopes to modernize the educational system to make space for innovative concepts that will advance society. In 1999, he began his training and educational journey. He is motivated to challenge the status quo, make room for new ideas, and make significant progress in society by developing talented people as an advocate for education.
---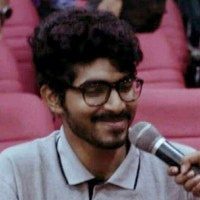 Software engineer Aditya Thota loves to tell stories, as his articles show. His areas of interest include disruptive technologies, resume building, professional advancement, and education. He typically uses personal anecdotes to make his work more relatable. Where does he get his ideas from? His daily routine, the news, and the projects he is completing.
---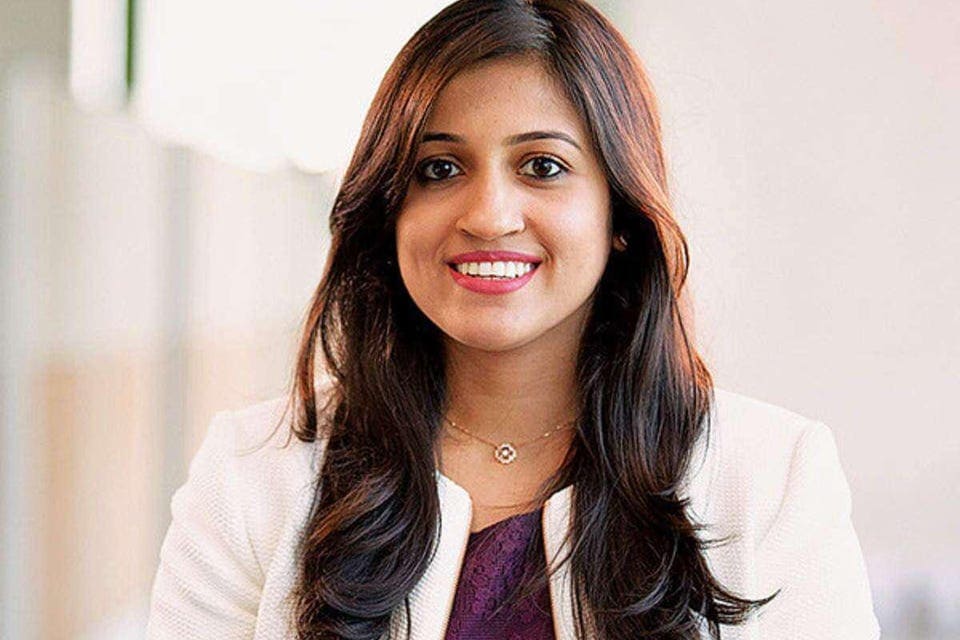 Teacher Divya Gokulnath is one of India's top LinkedIn ed-tech influencers. Gokulnath, a professor and co-founder of Byju's, the most valuable EDTech business in the world, is passionate about creating and advancing fresh approaches to education. 
She has gained attention as one of LinkedIn's Top 25 Voices for 2019 and 2020. She writes about the future of education and the underrepresentation of women in STEM fields since she is "a teacher by passion and choice." She also discusses cooperative parenting and kids' learning at home using her experiences.
---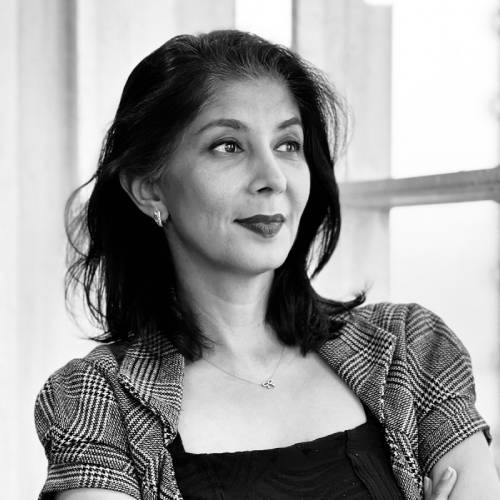 Hansi Mehrotra is the foremost authority on individual wealth in India. Money Management India was founded by Hansi, who also holds the editor position. She is a leading expert who uses her internet channels to distribute financial content on investments, personal finances, and private wealth management. 
She has been a financial advisor for more than 20 years. 2020 LinkedIn Top Voice and financial services expert Mehrotra now runs a blog aiming to simplify investing for ordinary people. 
She creates bite-sized personal finance videos, covering more specific topics like mutual and exchange-traded funds and more complex ones like term sheets and shareholder agreements. Additionally, Mehrotra shares personal stories about important issues like financial stability and mental wellness.
---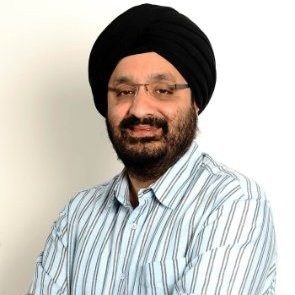 This gifted education influencer in India is a Cambridge University graduate in ethics and AI, the founder of Tech Whisperer Ltd. in the UK, the former CDO of Mahindra, Microsoft, and TAS, the author of The Tech Whisperer, and a resident of Cambridge, Gurgaon. 
You may design your digital transformation route with Jaspreet Bindra, one of India's top authorities on a blockchain, web 3, artificial intelligence, and the future of work. 
The Tech Whisperer: On Digital Transformation and The Technologies That Enable It, his number-one bestseller on Amazon and Kindle, has quickly established itself as a leading source of information in this area. He has previously held executive roles in digital transformation with Mahindra, Microsoft, and eBay India. 
He is also a member of Hughes Hall College. He is enrolled at Cambridge University's Leverhulme Centre for the Future of Intelligence to pursue a Master's in AI, Ethics, and Society.
---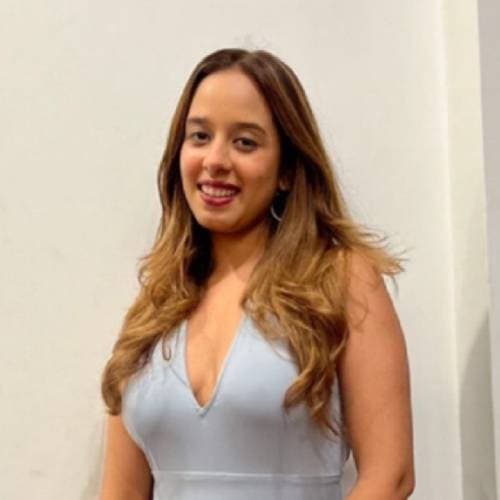 Komal is a freelancer who creates lengthy content for B2B SaaS companies about marketing and eCommerce. She produces content and blogs as well. This Delhi-based LinkedIn education and business influencer uses social media to teach and guide people in public media. 
She is knowledgeable about the requirements for creating material that will make readers stop scrolling, give them a valuable takeaway, and influence them to sign up for services. 
She strongly emphasizes creating data-driven, valuable long-form content for the sales, marketing, and eCommerce industries. She frequently reads, publishes, or lectures about content development and marketing!
---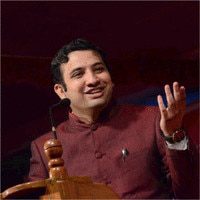 RL Narayanan is the leading IT educator in India. Narayanan, the vice-chairman of CIIEE, is a thought leader interested in the evolution of healthcare, economics, and education to promote collaboration. 
He fosters economic growth, improves, and profoundly impacts human existence through collaboration and creativity in education and technology. He offers company assistance with a socially conscious and innovative approach.
He is a performance hacker for problems affecting everything from individual leaders to companies. 
In addition to serving as an advisor to national and international organizations, pension funds, banks, and insurance companies for more than 20 years, RL Narayanan has held leadership positions in several industries, including consulting, education, financial services, healthcare, and wealth management. He seeks to improve economic prosperity through collaboration, technical innovation, and educational advancement.
---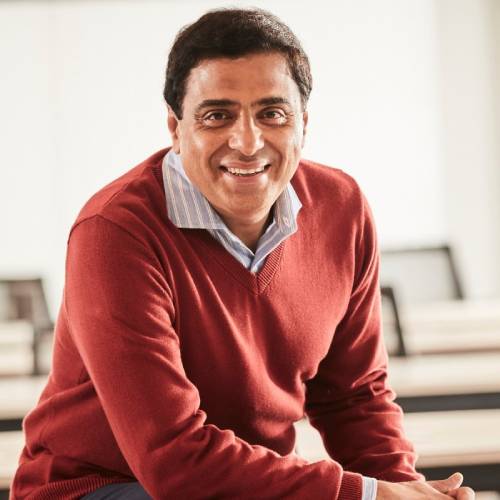 Although Indians are generally thrifty, they openly squander weddings and education. Ronnie Screwvala, a successful serial entrepreneur, dramatically supports the disadvantaged. 
Ronnie, who also holds the position of chairman, was a co-founder of upGrad, the largest online learning platform in India. He is a well-known person in India and a successful businessman, producer, and writer. 
The Swades Foundation, an organization that defends the weak and tries to strengthen rural communities, was founded by Ronnie and his wife. 
He has discovered an educational market opportunity that has yet to be investigated in India.
Lenders might restrict their generosity this time to individuals who are in a position to repay their loans, though. Ronnie talks about how loans for personal and educational purposes have helped people survive prosperous times. He has returned to the startup world with a bang and is striving to upskill working professionals.
---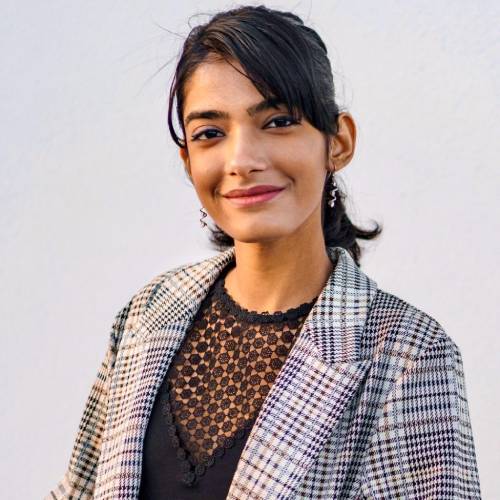 Shreya Pattar helps students and businesspeople in the field of technology. She is a prolific ebook author, content producer, and copywriter. 
After combining her love for event management with her baking skills, this Indian education and career influencer on LinkedIn began planning parties and creating cupcakes on demand. 
She also likes photography and videography, painting, badminton, singing, and guitar playing. At 17, she started working and was mentored by fantastic industry experts. She provides guidance and instruction to seasoned professionals and those entering their fields.
---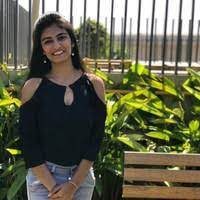 Tanya K. Mehra is a pioneer in India's digital development. One of the top Indian education influencers on LinkedIn is the director of the India Blockchain Alliance. 
She supervises all liaison, marketing, advertising, positioning, and promotional operations to disrupt India's digital transformation through STEM education and blockchain. She has about ten years of experience and a marketing degree. 
She creates a comprehensive marketing management approach, including but not limited to strategy and planning, offering management, program management, and channel enablement, for our products and services across India.
Tanya has experience running a variety of fundraising initiatives, organizing events, marketing, and building relationships with the community, key donors, trustees, and management of school boards, government agencies, and businesses. She organizes and carries out all marketing mix elements while picking the top partners worldwide.
Conclusion
Making ties with influential educators can help you develop brand ambassadors who can impact your target market. An influencer marketing campaign may help you achieve your objectives, including growing your brand's exposure, reaching out to new audiences, gaining more followers, and boosting interaction on your social media platforms. Influencers can provide frank feedback on your goods or services that you can use to improve them.
InfluencerHai, an Indian influencer marketing agency, is aware of the enormous impact these education influencers have on their audience and wants to assist our customers in working with them. 
We can assist you in getting your business in front of the appropriate audience at the right time and through the right set of influencers because we have assembled a network of top Instagram, YouTube, LinkedIn, and Twitter influencers from around India. 
Do you want to learn more about influencer businesses and how they can support your brand? Send us an email at info@influencerhai.com, and we'll respond right away.