Discover the Top 10 Twitter Influencers in India who are making waves with their creativity and humor. Follow these influencers for your daily dose of laughter and inspiration.
Twitter has become one of India's most popular social media platforms, with millions of active users tweeting and engaging in conversations every day. As a result, Twitter has become a crucial platform for social media marketing, branding, and influencer marketing. With the rise of influencer marketing, identifying the right Twitter influencer for your brand can be challenging. 
We present the list of the top 10 Twitter influencers in India who set trends, make people laugh, and share valuable content. These Twitter influencers significantly impact their followers, making them ideal partners for any business looking to reach a larger audience. Let's dive into the list of the top 10 Twitter influencers in India and learn more about what makes them stand out.
List Of The Top 10 Twitter Influencers In India
Aditi Mittal – 395.1k Followers

Akshar Pathak – 1.8M Followers

Amit Bhadana – 780.4k Followers

Gursimran Khamba – 631.9k followers

Hoe Zaay – 1.1M Followers

Ramesh Srivats – 4.1M Followers

Sourab Pant – 2.5M Followers

Tanmay Bhatt – 6.7M Followers

Trendulkar – 1.2M Followers

Vir Das – 7.7M Followers
Twitter is exclusively famous for "know-it-alls." With individuals shouting about every little thing, evaluating celebrity assets, and promoting political propaganda in the name of public spirit, with trends that shift every hour of the day, it's challenging to know what to follow. 
Twitter may seem like a lot of work, but people soon realized it didn't have to be that way! By choosing the appropriate people to follow, the whole experience can be enjoyable because everyone appreciates a good joke!
Indian comedy influencers are hilarious in person and take their humor to Twitter to share entertaining content. They have developed a new type of humor that is difficult to explain in a single word. It's a combination of satire, current events, pop culture, and stream of consciousness, wrapped up in 170 characters or fewer. 
Whether you enjoy parody, classic comedians, sports commentary, girlie rants, or very bizarre internet comedy, there is sure to be at least one account in the list below that will make you laugh. Follow the top 10 Indian comedy influencers on Twitter for a daily dose of laughter!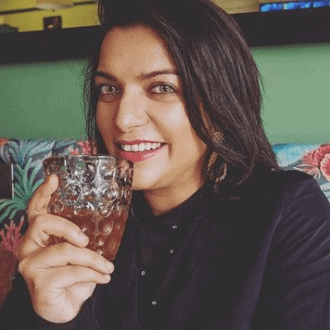 With over 7.7 million Twitter followers, he is unquestionably a must-follow and India's most famous actor and comedian. He can make you laugh at anything and everything, and you'll enjoy his tweets. His fame rose significantly after the release of the film Go Goa Gone.
His tweets and stand-up acts are guaranteed to make people chuckle, and there's no need to introduce Vir Das. He gained notoriety in India with roles in films such as Go Goa Gone, Delhi Belly, and Badmash Company. However, his worldwide debut was with Netflix, particularly Abroad Understanding.
He is one of the first Indian comedians to perform a stand-up comedy program for Netflix India, and if you haven't seen it yet, you're missing out on a lot of laughter medicine!
When it comes to comedy, there are few better than him. His brilliant wit and stunning beauty have captured the attention of a million followers worldwide. He is a journalist, a Bollywood actor, a world-class comedian, and one of the top 10 Indian comedy influencers on Twitter.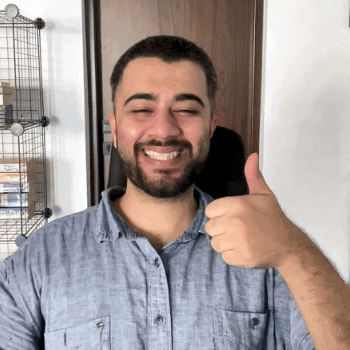 With over 491K Instagram and 1.8M Twitter followers, Akshar Pathak was quickly one of the most prominent content creators in 2022. He is also a partner at ScoopWhoop Media Pvt. Ltd.
Not only is he the mastermind behind some of Zomato's most popular print advertisements, but he is also renowned for his byte-sized truth bombs, paradoxes, and existential crises that no one needs but everyone craves.
We firmly believe that the only thing more potent than Akshar Pathak right now is a petition to have him become the official commentator on everyone's life. If you're having a terrible day and need a pick-me-up, the amusing tweets from this Twitter comedy influencer are just what you need!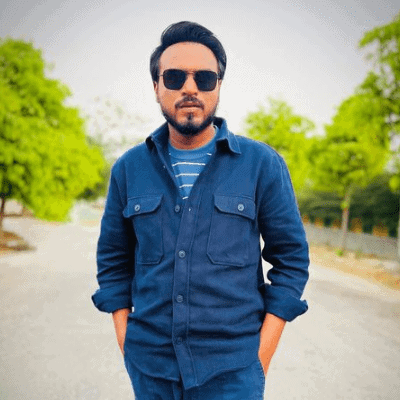 After completing his LLB, Amit Bhadana veered away from his studies and started creating comedic content, primarily on YouTube. He launched his channel in 2012 and is currently a brand ambassador for Mobile Premier League, an online gaming platform. He is one of the most entertaining and successful YouTubers, with 24 million YouTube subscribers, 8.3 million Instagram followers, 9.1 million Facebook followers, and 780.4k Twitter followers.
One of the reasons for his popularity among Indian audiences, particularly in Tier 2 and Tier 3 cities, is his characters and stories about real people and events. Amit is a multi-talented individual who writes, directs, and edits his videos.
Amit is known for his unique rhyming lines in his videos, and he writes and edits the scripts himself, showcasing his dedication to his craft. He is very approachable and regularly interacts with his fans, encouraging small creators.
Gursimran Khamba is a popular Social Media Influencer and Content Creator with a significant following on his social media platforms. His rise to fame started when his social media videos became viral. He posted videos on his YouTube and Instagram accounts and made an impact with his initial videos when he was young. 
He is skilled not only in creating hilarious videos but also in his area of study. Gursimran Khamba's Instagram account consists of trendy photos from his life and his adorable dog. His Twitter bio displays a great sense of humor, and he is also the founder of All India Bakchod!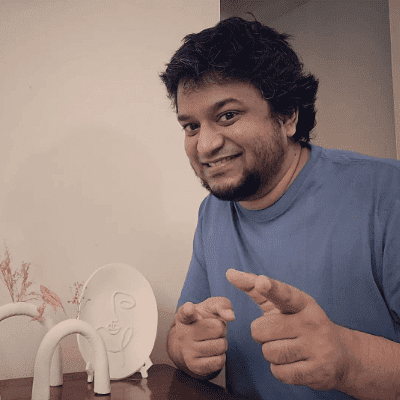 This Indian comedy influencer has a massive following of 1.1M on Twitter, and his account is worth checking out on a bad day. He is a fan of Arnab Goswami and shares sarcastic and satirical tweets that will make you laugh.
He describes himself as a game collector and is known for his Misheard Lyrics series, KaanMasti podcast, gaming hacks, and hot takes on the week's top stories. He also shares glimpses of his life as a dad. Despite all this, it feels like it's not enough.
His 7-minute flicks are well-known for their insanity, absurdity, and craziness, perfectly capturing his sense of humor. We hope you had a good laugh!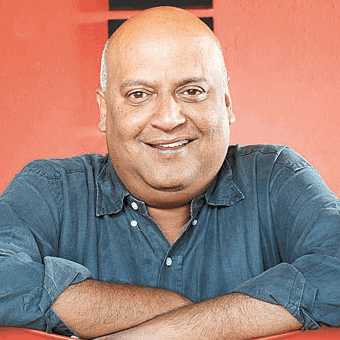 Ramesh Srivats and Avinash Iyer are known for their puns, Pagal Patrakar offers his take on fake news, and Fake Rakesh Jhunjhunwala with his smug sense of humor.
He tweets mostly about current events, with a touch of sarcasm and satire. He is an expert in getting his point across while keeping his sense of humor.
Twitter has become the go-to platform for expressing one's opinion or opposing it. Despite the platform's reputation for social media wars,' it has allowed fans to watch the game through live tweeting. 
"Cricket discussions are like anything else on Twitter: half ignorant and trolling, half insightful and clever," he explains. His tweets make fun of government schemes and expose their weaknesses. They are entertaining while also being insightful.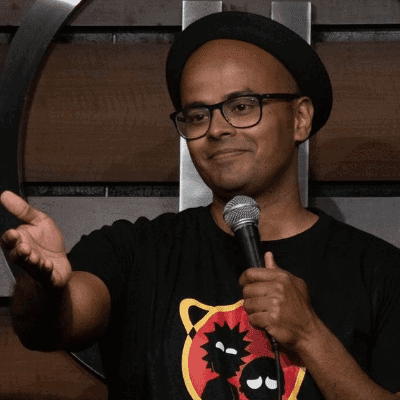 Sorabh Pant, one of India's top ten stand-up comedians, uses his sharp wit to satirize politics, entertainment, and cricket, among other topics. With over 2.5 million Twitter followers, he has performed across the country.
In his career, Sorabh Pant worked with Vir Das in the Indian comedy scene. In 2012, he co-founded the comedy troupe East India Comedy, performing in comedy clubs in India and worldwide. 
Among his notable works are Engineering Colleges: Stupid WhatsApp Rules and Uncles. You should check out the Twitter spaces of this Indian comedy influencer for a good laugh.
This man is a familiar name to many, with a massive following and a reputation beyond the comedy scene. He is the mastermind behind the humorous scripts at the Filmfare Awards that will leave you in fits of laughter. He has performed with prominent comedy groups, including Weirdass Company and the All India Bakchod, earning him the title of Comedy King.
Now, he has made a name for himself in the digital world, frequently collaborating with other famous comedians. His legendary open mic performances and the "Local Heroes" show are delightful. In addition to being social media savvy, few people know that this Indian comedian is also an enthusiastic blogger.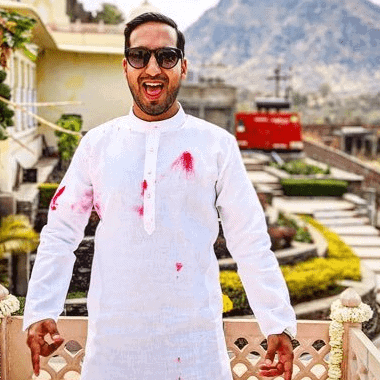 Apoorv Sood, also known as Trendulkar, is not a satirical portrayal of Sachin Tendulkar's biography. He is an ex-navy officer, a passionate sports fan, and a contemporary social media influencer.
Apoorv Sood attributes his fame to the combination of the Cricket World Cup and the #Trending hashtag on Twitter. In 2011, he had just a few followers, but by 2022, he had amassed over 1.2 million followers. He began live-tweeting matches with witty one-liners that caught the attention of numerous Twitter users. Fortunately, the habit continues, and Trendulkar remains active on social media.
Despite Sachin Tendulkar's retirement, Trendulkar continues to be active on social media. This Indian Twitter influencer's tweets reveal that he is "Forever Alone." Although he is a sports enthusiast, he also tweets about his favorite books, movies, cars, and more, all of which are clever and entertaining.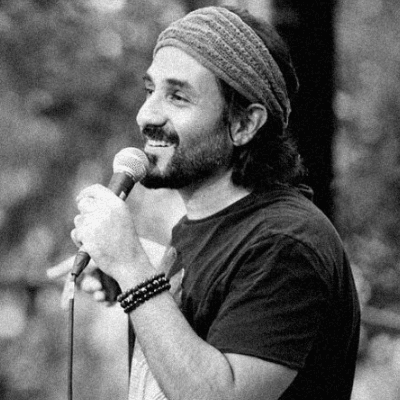 With over 7.7 million Twitter followers, he is the most famous actor and comedian in India, and following him is a must. He can make you laugh at anything and everything, and you'll enjoy his tweets. His fame skyrocketed with the release of the film Go Goa Gone.
His tweets can make people chuckle, and he doesn't need any introduction. Vir Das rose to notoriety in India with parts in films such as Go Goa Gone, Delhi Belly, and Badmash Company. He made his worldwide debut with Netflix, particularly Abroad Understanding, and he is one of the first Indian comedians to perform in a stand-up comedy program for Netflix India. You're missing out on laughter medicine if you have not seen it.
He is a journalist, a Bollywood actor, a world-class comedian, and one of the top 10 Indian comedy influencers on Twitter. His stunning beauty and quick wit have captivated a million followers worldwide.
Conclusion
To begin your path to Twitter popularity, crafting well-crafted jokes is essential. Many prominent businesses have successfully created a large following based on their sense of humor. However, millions of humorous tweeters are out there, and you can share your favorites. With Twitter's follower reduction, it is now more critical than ever to grow a Twitter account organically. 
These top comedy influencers can teach you a few things about being funny on Twitter, including being creative and relevant and incorporating your brand's essence into your content.
Twitter has a plethora of people who have a joke for every situation. From celebrities to politicians, these are some of the funniest Twitter accounts we have come across, and following them could be the best thing you do for yourself.
Influencer Hai is India's top influencer management agency, managing a network of over 50,000+ creators across various genres and languages on India's social media platforms and short-video applications. 
We specialize in Instagram influencer marketing and creative management, including YouTube influencer marketing, micro-influencer marketing, meme marketing, and UGC video production. 
We have built a global network of prominent influencers on Twitter and can help you reach the right audience, at the right time, through the right group of influencers. InfluencerHai provides you with a long-term partner whose goals align with yours. Visit our website to learn more about InfluencerHai, or email us at info@InfluencerHai.com, and we'll get back to you promptly!