The top 10 travel bloggers in India are listed below:
Anuradha Goyal
Shivya Nath
Siddhartha Joshi
Ankita Sinha
Dheeraj Sharma
Lakshmi Sharath
Sankara
Mridulaa Dwivedi
Niranjan Das
Parnashree Devi
Language, culture, food, fashion, traditions, and climate vary by city, town, and village in India. There are so many hidden beautiful areas to explore, and this is where travel bloggers come in, shedding light on veiled wonders for us to discover. These outliers have abandoned their traditional career paths in favor of wanderlust as their path and passion.
If you wish to experience India's beauty as they do, you should follow their travel blogs. Many famous travel bloggers in India use their travel blogs to bring overlooked aspects of India and the world to our attention. We have compiled a comprehensive list of fantastic travel bloggers for you to follow to stay informed when planning your next trip to visit some hidden gems.
Anuradha Goyal
Photo Credit: Google Images
Anuradha Goyal is a fantastic travel writer who adores visiting various locations while always discovering and having new experiences. Since 2004, she has written blogs on both books and travel. Anuradha formerly worked in the IT sector and dedicated more than 12 years of her life to it. She left that position and now earns a living as a business innovation consultant. She is also the author of the Random House-published book "The Mouse Charmers – Digital Pioneers of India."
Her blog was transferred from anuradhagoyal.blogspot.com to Inditales.com in 2014. Her travel blogs are renowned for being the most in-depth because they provide a tonne of information on the location, including its culture and history, well-known places, what to do, where to stay, and many other things.
---
Shivya Nath
Photo Credit: Google Images
The nomadic travel blogger Shivya Nath excels in crafting travel blogs. In 2011, she left her corporate career. She sold her home in 2013 and began living on the road. Her blogs, written as a solitary female traveler, focus primarily on local history and information.
She is a traveler who tries to establish a connection with the location by interacting with the locals, sampling the local cuisine, etc. She also mentions social activities, culture, and tradition. In her book "The Shooting Star," this vegan nomad travel blogger explains her journey and how her trips influenced her career decision. She received a silver award from TBC Asia Awards in 2018 for her best travel blog writing. Additionally, in 2020, she won the gold award for best communicator at the WTM Responsible Tourism Awards India.
---
Siddhartha Joshi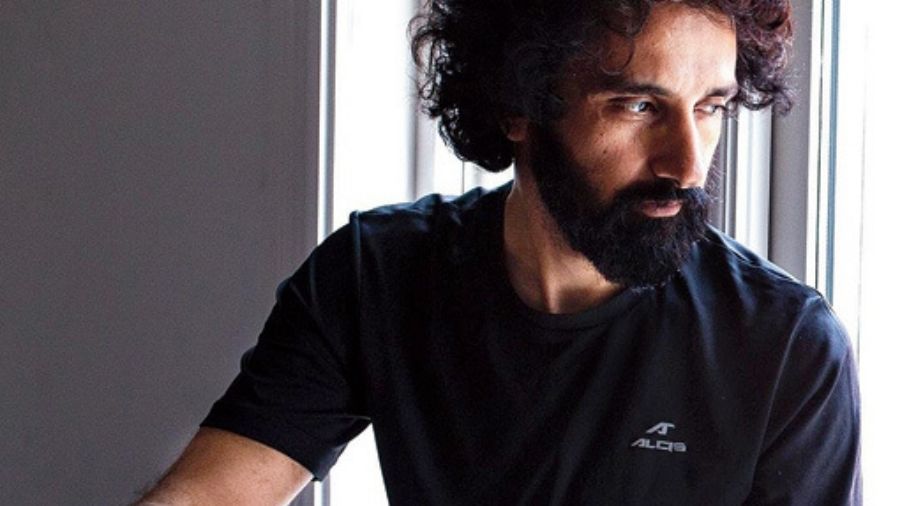 Photo Credit: Google Images
Travel blogger Siddhartha Joshi covers all the bases. Along with being an exceptional writer, he is also talented in design and photography. He visits many locations around the world and various regions of India. His blog's main draw is the images that capture the spirit of the location's architecture, cuisine, culture, and tradition. As a result, his blog, "The Wanderer," is among the most popular blogs in India and internationally.
Many of his interviews have appeared in magazines like Magazine 3, Flip Nomads, DNA, and Fourway Travels. Additionally, he has received mentions in some of India's most prestigious newspapers, including The Times of India and The Hindustan Times. Siddhartha has maintained working at his regular job, in contrast to the majority of travel blogs, because it provides a steady source of income that enables him to take the travels he wants to take and to enjoy them as he pleases.
---
Ankita Sinha
Photo Credit: Google Images
Ankita Sinha is a travel blogger that visits various locations and shares the best of her experiences in her posts. After five years, she resigned from her corporate career in 2011. Later, she launched the well-known blog "Anki on the move," which covers destinations, cuisine, people, gear, fitness while traveling, fashion, travel advice, adventure sports, and more.
Her blogs provide information about the specific well-known activities of a site rather than the whole experience. She has been published in Hindustan Times & Outlook Traveller and highlighted as the guest editor by Fox Traveler. She has also received nominations for several top travel blog awards.
---
Dheeraj Sharma
Photo Credit: Google Images
As a professional software development manager and lifelong traveler, Dheeraj Sharma enjoys visiting new locations, discovering exotic locales, and writing about his experiences on his blog, "Devil on Wheels."
---
Lakshmi Sharath
Photo Credit: Google Images
Laxmi Sharath is a gifted storyteller who excels at wearing many hats, including traveler, travel blogger, writer, digital influencer, content specialist, media expert, and photographer. She has been to 25 different countries across five continents and has written about her travels in her blogs.
To share her trip experiences, she created her blog in 2005. Her blogs, as a result, have earned numerous accolades, including the Indibloggies for best travel blog of the year in India. She has also worked on FAMs and digital initiatives for other tourism boards, including the UP, MP, Rajasthan, and Gujarat Tourism Boards. Her blog, "Travel with Lakshmi," is educational and focuses on luxury travel, travel websites, aviation, hospitality, cars, finance, technology, gadgets, clothing, food, and lifestyle companies.
---
Sankara
Photo Credit: Google Images
Sankara, a full-time travel blogger, quit his eight-year corporate position to travel. By age 45, Sankara plans to travel globally and establish a green hotel in India's Western Ghats.
His "Be on the Road" blogs frequently feature images to enhance the reader experience. Sankara concentrates on traveling related to Check-in, Tips, Vegetarian Cuisine, Fashion, Technology, Expenses, Visas, Traveling in India, experiential travel stories, and rich travel photos, among many other topics.
Some of the best media brands for local and international travel have published his posts. Travel blogging, consulting, digital marketing, social media, product ideas, photography, versatile travelers, travel to India, blog management, content management, and user experience are some of Sankara's areas of competence.
---
Mridula Dwivedi
Photo Credit: Google Images
Mridula Dwivedi, who holds a Ph.D. from IIT Kanpur, left her six-figure career as a professor of human resource management to travel around India and the rest of the world.
In 2005, she began blogging about her travels after being encouraged by her sister and brother-in-law. The BBC and The Guardian have both cited her blog. She also appeared in the National Geographic Skoda Yeti Video. She writes extensively on adventure travel destinations, hotel reviews, and travel insurance in her blogs under the title "Travel Tales from India and Abroad." She received the Best Travel India Blog award at the 2007 India Weblog Awards.
---
Niranjan Das
Photo Credit: Google Images
Blogger and a traveler Niranjan Das. He is an avid traveler who loves to see the world, especially India. His posts on "Tales of a Nomad," as a consequence, span a wide range of in-depth and educational themes concerning history, culture, lodging, architecture, gastronomy, and many other subjects.
He has worked with companies including Jet Airways, Shouut, Yatra, Make My Trip, Travelyaari, Cleartrip, Wego, Treebo, Royal Enfield, Expedia, Aegon Life, and Cinthol. Additionally, he has worked with Taj hotels and the Malaysian Tourism Board.
---
Parnashree Devi
Photo Credit: Google Images
She was honored with the Local Favorite Award by Culture Trip in 2015, the Superwomen Award by Social Samosa in 2018, and the Best Blogger Award by State in 2020. She has visited several foreign countries and more than 22 states in India. She appeared on MTV in 2014 for a social road trip. Known as "Nano Drive with MTV." She drove a Nano vehicle 5,000 kilometers throughout western India, stopping in five states and 21 places. After 21 days. Her posts mainly include the local population, food, culture, tradition, and way of life.