InfluencerHai the top meme marketing agency in India provides marketing and branding services using the effectiveness of memes. We use the fun and popularity of meme videos to effortlessly incorporate your brand into the video, assisting in the viral growth of your branding.
What is a MEME?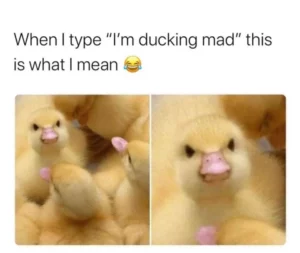 A meme is a concept or idea for instantly amusing your audience through photos, tailored phrases, gifs, or even vines (pronounced "meem"). Memes are the quickest way to express emotions and are easily understood and remembered.
Meme culture has been around, but in the last ten years, there has been a boom in meme marketing. The millennial generation now uses memes as a resource to keep up with global events. They have developed into excellent infotainment—a combination of information and entertainment—and we, as a top meme marketing firm in India, use memes for advertising and brand goods and services.
What is Meme Marketing?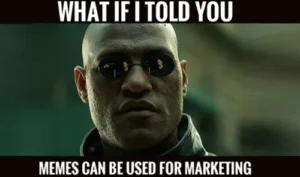 Whether we use Facebook, Twitter, Instagram, Tumblr, or even Pinterest as our social media platform, we frequently find ourselves sucked into the meme cyclone. Social media accounts entirely dedicated to producing and disseminating memes with their followers exist due to memes' rising popularity. Through their humor, these social media "Memers" have amassed a sizable audience over the years.
Similarly, the meme culture has developed into a significant untapped possibility for marketers to boost brand advocacy. Viral marketing has evolved into meme marketing. Brands are now focusing on the meme community to raise brand exposure, keeping in mind how accessible memes are. Memejacking is the phrase used by marketers to describe this more frequently. It refers to distributing memes on various social media sites to boost brand advocacy.
Why should you go for Meme Marketing?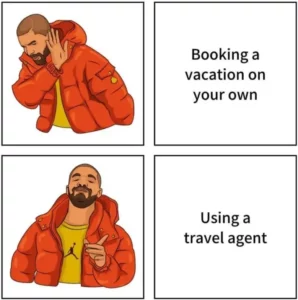 Memes are an excellent tool for marketers to grab and hold the attention of their target audience because users consume vast numbers of them regularly. Because they can tell a story without using many words and spread quickly through the internet, like forest fires, they have evolved into the newest tool for marketers. Memes connect with audiences in ways that traditional methods do not. Meme marketing has given advertising the much-needed boost it needed by being inexpensive, simple to create, and offering a good ROI, resulting in a revolution in digital marketing.
The question of "How to reach and connect with the younger generation?" has an answer: meme marketing. Since viral meme marketing keeps winning and bringing the prize (leads) home, the meme market now has its own space in the digital market. We, the top meme marketing firm in India, are entirely utilizing the potential of memes in marketing and branding.
How are brands making use of the influence of meme culture?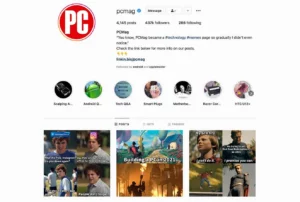 Brands frequently alter their marketing strategy to keep up with recent trends and technologies. Brands are already adapting their algorithms to include meme marketing in their plans. In India, the meme culture is expanding quickly and reaching millions of people. This fact is advantageous for brands. No matter how many advertisements we try to cram into young people's newsfeeds, they will all be ignored. But a cleverly placed meme with good humor will connect with them.
Memes help marketers engage with millennials on a human level because they are relatable. More and more companies, including Nescafe and Netflix, are turning to meme-jacking to sell their products due to their high engagement rates. The thing about meme marketing is that it can always be made funnier and more inventive. The youth gave meme culture a lot of power, and brands cleverly use this power to their advantage.
View this post on Instagram
How brand campaigns are created?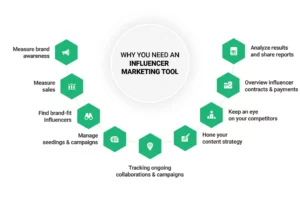 Understanding the requirements of the brand is the first step. Decoding their goal and breaking it down into smaller objectives will help you determine what type of meme marketing will be most effective. You can then develop a marketing strategy by looking at your target market. Making memes that support our cause is the next step, which is already underway. For our target demographic to connect with our marketing, these memes should include the brand's message humorously outlined.
To increase engagement, leads, and sales, we carefully assess the platforms with audiences similar to our target audience in the last stage. These social media channels are the means via which we can connect with our intended audience.
What makes us (InfluencerHai) the "Best meme marketing agency in India"?
InfluencerHai.com is the best meme marketing agency in India because we have a unique approach to content creation. We work with our clients to create funny, relatable, and, most importantly, shareable memes. We also provide influencer management services so that you can be sure the right people in the right places represent your brand.
InfluencerHai.com is India's best meme marketing agency because of our dedication to our clients and their success. We want to help brands grow to go their business so that brands can make more money, but we also want to do it in a way that fits your brand and makes sense for your goals.
At InfluencerHai.com, we know that memes are the hottest thing right now—and we know how important they are for the success of your business. We've seen just how much good they can do when used correctly: from getting your brand out there to connecting with new audiences to boosting sales, memes have been proven time and again as a powerful tool for both personal and professional brands alike!
It's all about the memes.
InfluencerHai is the best meme marketing agency in India because we understand how to make your content stand out with memes. We know that your brand deserves to be represented by something memorable. You're probably thinking: "But I don't have any good memes! How do I get started?"
Don't worry—we've got you covered! Here's how to make your brand's memes:
1) Find an influencer to work with: We'll find the right influencer you want to work with, what kind of content they're good at, and which platforms they're on. That way, you'll know who would fit your brand's needs well.
2) Create a list of potential images: Once you've selected an influencer and figured out what kind of content they'd be interested in creating for your brand—and that they're available—it's time to start compiling ideas.
Think about what could work well as an image. What would make people laugh? Or maybe they already have an excellent idea for a painting? If so, why not use it as inspiration? Perhaps even try incorporating one into one of their existing memes? The possibilities are endless!
InfluencerHai is a meme marketing agency that creates the best memes possible. Our work extends our passion for influencers, memes, and the internet. We have worked in the influencer marketing industry for over six years with some of the best influencers in India.
It's not about being famous or famous at all costs but rather about finding your voice and being true to yourself. We know how hard it can be to find your voice when you're just starting, and we want to help you do so.
Our team has over six years of experience working in different industries like fashion, food, lifestyle, etc. With this expertise, we can create memes for any content from any source or platform.
---
Contact Us Now!