Instagram Influencers In Bangalore are doing just that as they compete for attention in the rapidly increasing digital landscape. One of India's significant towns, Bangalore, is well-known for its nightlife, IT industry, and the "City of Gardens."
A diverse population, primarily young people working in the IT industry, populates the city. As a result, the city is home to residents from all over the nation. Given this environment, it is not surprising that there has been an increase in digital influencers in Bangalore, given that young people are becoming increasingly concerned with their health, fashion, travel, and, of course, all things technological.
Let's Take A Look At A Few Of Top 10 Instagram Influencers In Bangalore of 2023:
Akshaya Alshi

Harleen Singh      

Naved Qureshi

Navya Ramesh

Neha

Rohini James

Saloni Srivastava

Shweta Prasad

Simran Jain

Simrun Chopra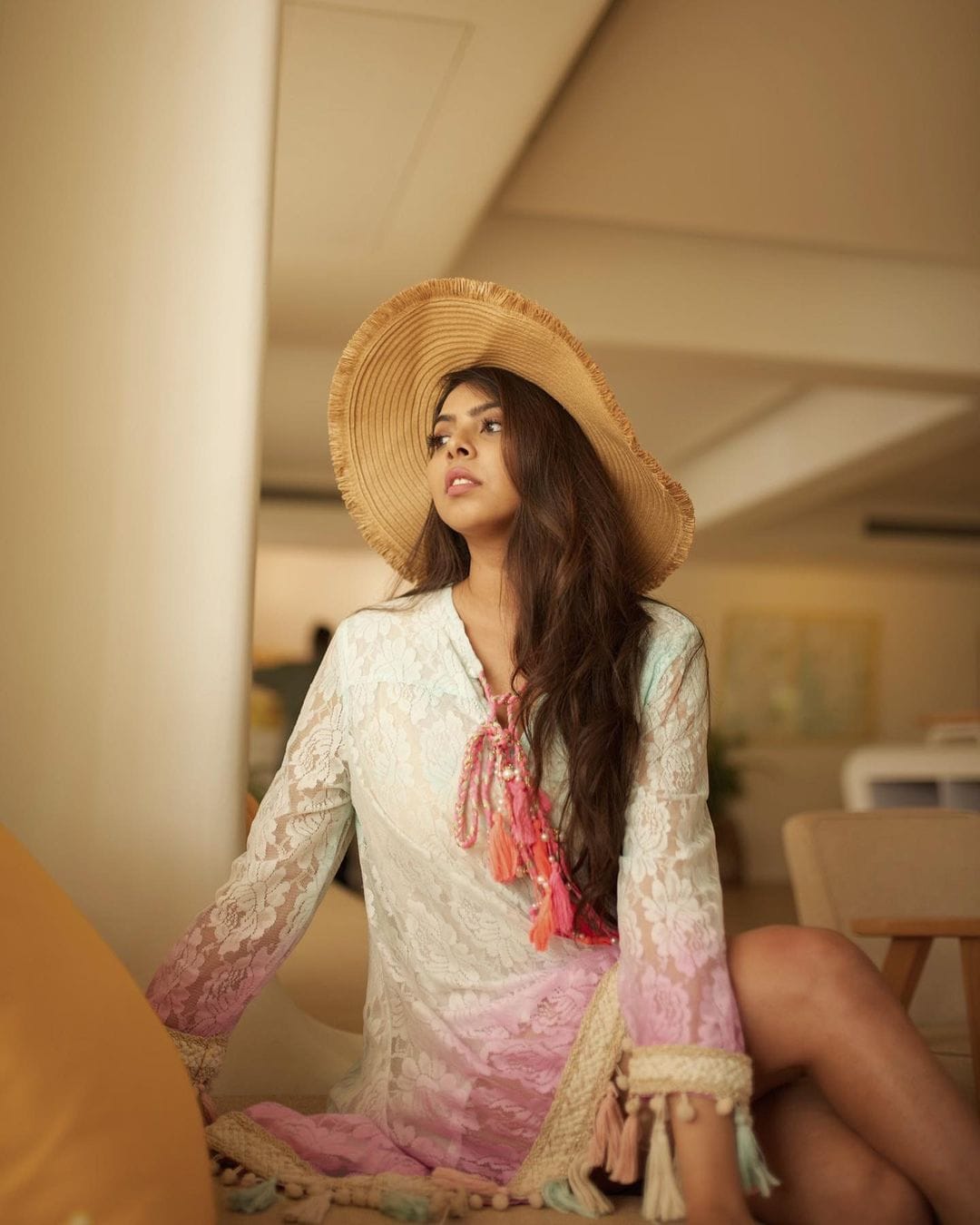 Akshaya has acquired 202k Instagram followers thanks to her attractiveness and stylish personas.
With stylish clothing and flawless cosmetics, Akshaya captivates her following, eagerly anticipating her upcoming uploads. We can only attempt to match Akshaya's level of success; her feed is the stuff of fantasies. Shoot for the stars, and you'll at least hit the moon, as the saying goes.
At the young age of 18, Akshaya received recognition in international beauty competitions and represented India. She holds the view that "Content is King." We concur entirely with you, Akshaya:) This leads to her well-constructed social media posts.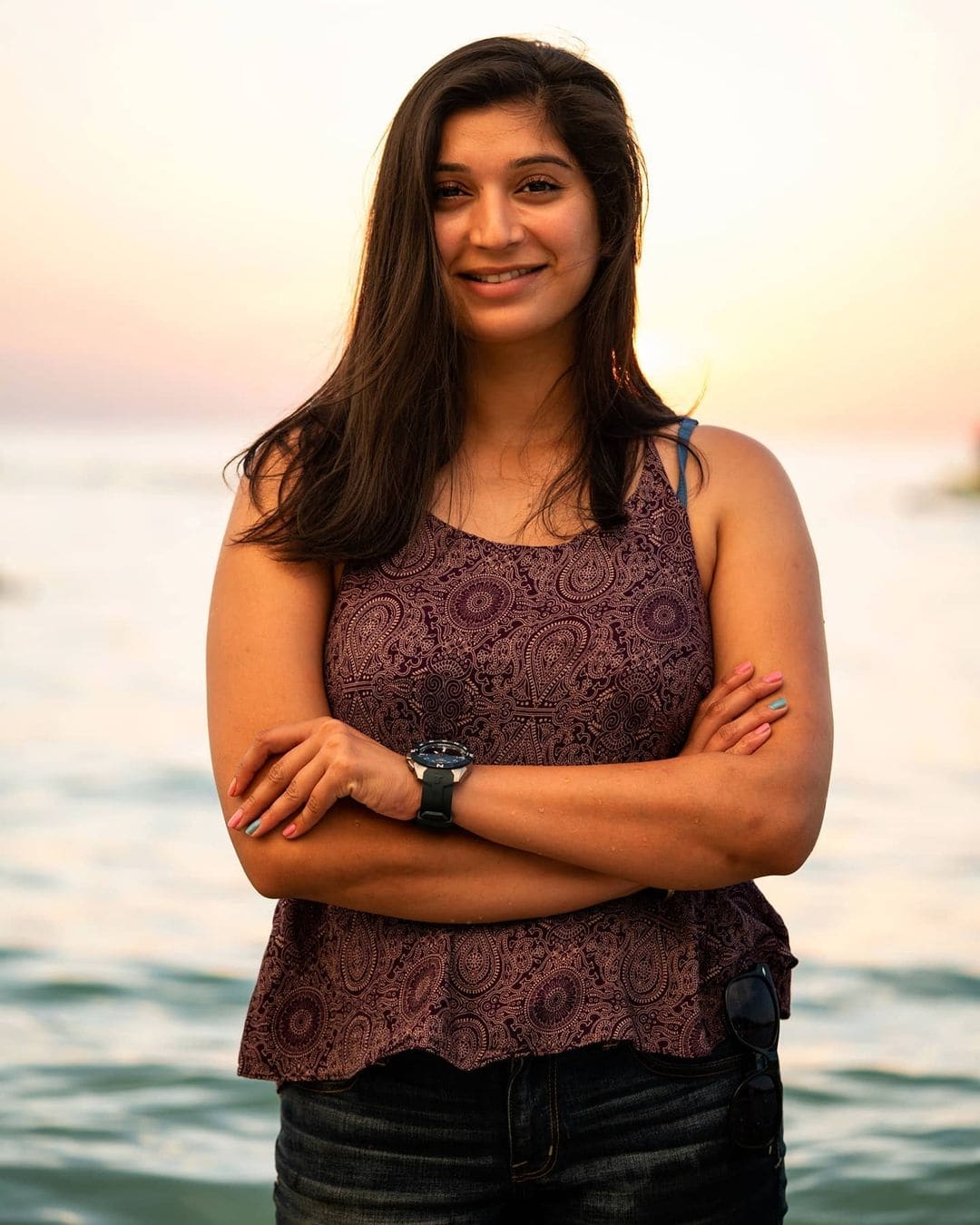 Harleen is a travel enthusiast who also has an unhealthy obsession with food, pets (she's a doggo person), and movies. She frequently poses with her feline buddies in the vacation images on her 92.3k-follower Instagram account.
Harleen began traveling alone at the age of 17 and has since been to more than 13 different countries. She thinks it is soothing and promotes mental clarity. Harleen, we couldn't agree more! Her Bungy Jump video has 44k views and is her most exciting material. 
She advises you to put less emphasis on money and pay more attention to personal safety when you travel alone. Following her, traveling should be done for educational purposes rather than to stay in opulent hotels.
Browse her Instagram page if you enjoy traveling or wish to start. Given that Harleen's engagement rate is over 25.30%, you may ask her about traveling, and she will respond! What! This influencer loves her fans just as much as she loves them!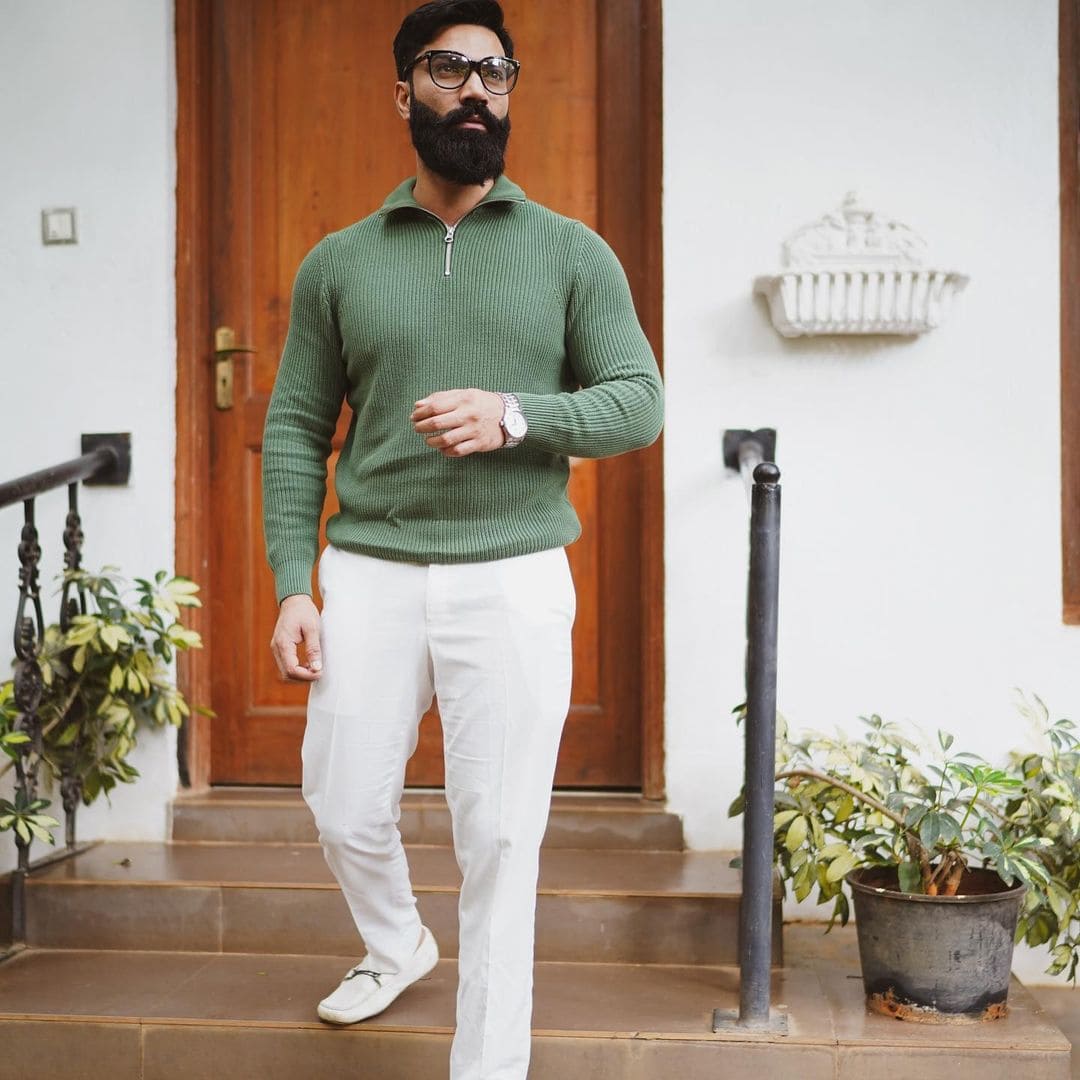 Despite being a father, Naved kept his health and dressed in stylish attire. And that, my dear readers, is the reality that each of you must seal in your brains. It would help if you didn't sacrifice your fitness or style because you have other obligations.
Family, exercise, and fashion—three of Naved's big loves—form the cornerstone of his lifestyle. With 80.5k followers on Instagram, this model and consultant is a force to be reckoned with. He frequently shares his workout plans online, which inspires his fans to get up and begin moving. 
This social media influencer engages his audience with postings on hot subjects like street harassment, fair trade, and more, which helps to develop a connection with them further, as evidenced by his engagement rate of approximately 4%.
Most people viewed Naved's post, in which he celebrates "Doston Wali Diwali," with about 31k! He demonstrates how much the collective festival celebration this year was missed.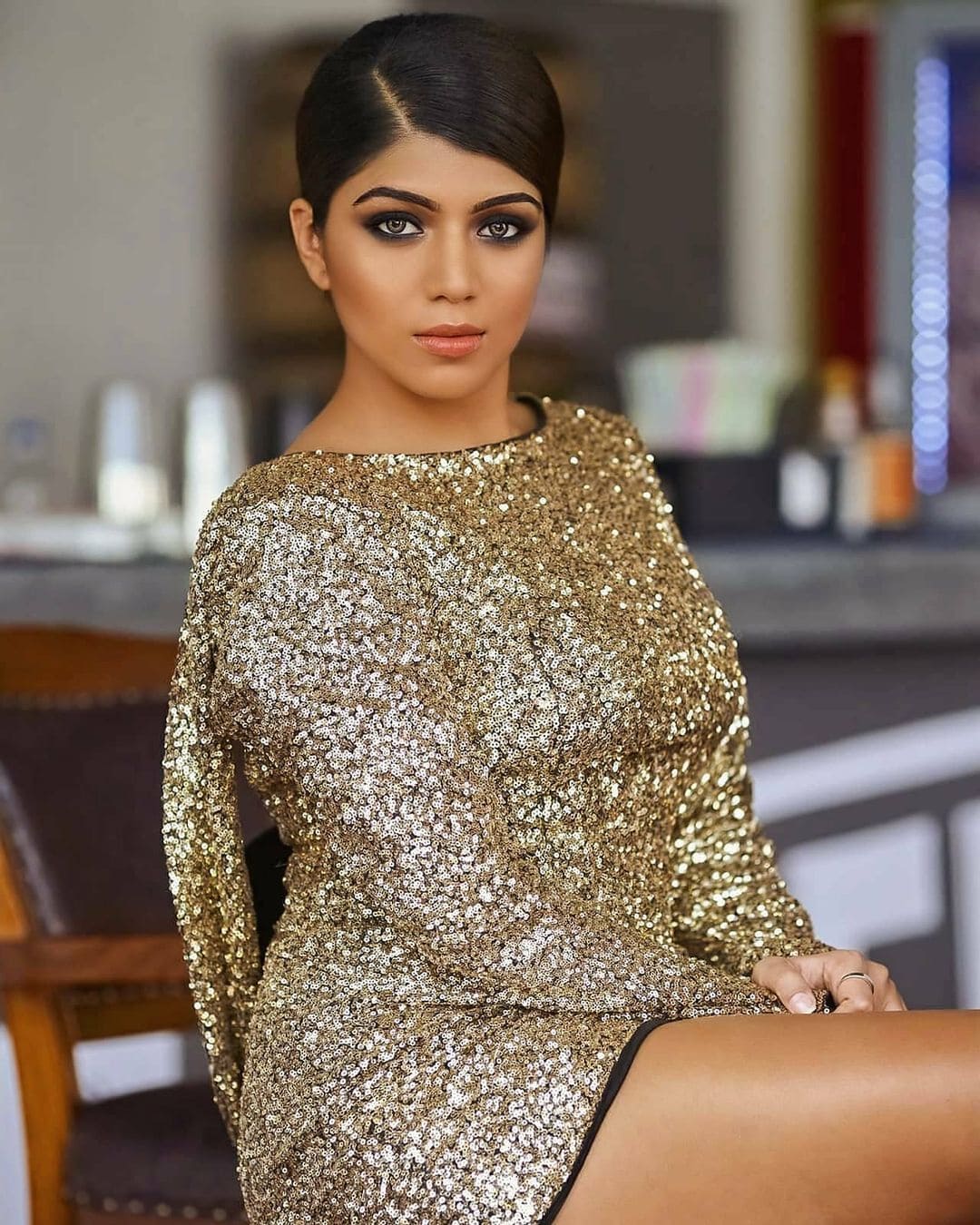 Navya has developed her craft over the months and is one of the top digital Instagram influencers in Bangalore, with 205k IG followers. She considers modeling to be her specialty and frequently blogs about it. Her Instagram images attest to her unconventional modeling, with the famous Agonda beach photograph garnering the most significant amount of views. Her post had a nearly 10% engagement rate with her followers.
She worked as a brand marketer for numerous lifestyle, tech, and fashion firms before becoming the content creator at Heels On Wheels. She has a wealth of knowledge in the fashion industry. 
Navya was invited to TBC, Asia, held in Sri Lanka as a hosted blogger. She hosted India Beach Fashion Week as well. These invitations strengthen Navya's credentials.
Goa, Halong Bay, Siem Reap, Ho Chi Minh City, and Paris are just a few beach resorts and places that Navya has visited. We can already hear the disappointed groans of our readers! Aren't we already envious of Navya's travels? She has an ER of about 4% because, as a seasoned influencer, she is conscious of the requirement for significant audience engagement.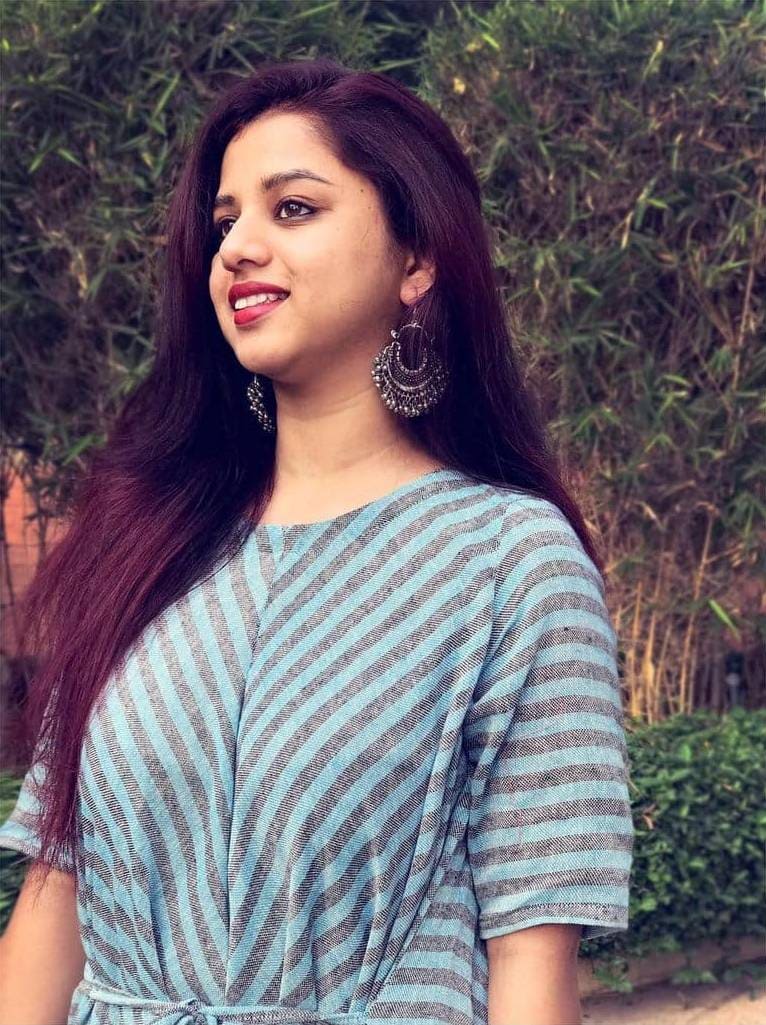 Neha is a quirky influencer in travel, food, fashion, and lifestyle. She has 24.4k Instagram followers.
She is a travel addict who enjoys taking trips and recording them in visually pleasing photos and movies that communicate her experiences. Her engagement rate is low, around 4%.
Neha has worked as an influencer with other unconventional travel companies, including The Himalayan Sikh Company (ER – over 18%). Attend the Winter Wild Heaven in Uttarakhand, an event by The Himalayan Sikh Company and Neha, if you've ever imagined sleeping under the stars in a tent surrounded by snow. 
The picture with this post was the one that received the most views on her feed since it was so amazing and made you feel like you were in Narnia! You travel nut is likely to be intrigued by her postings!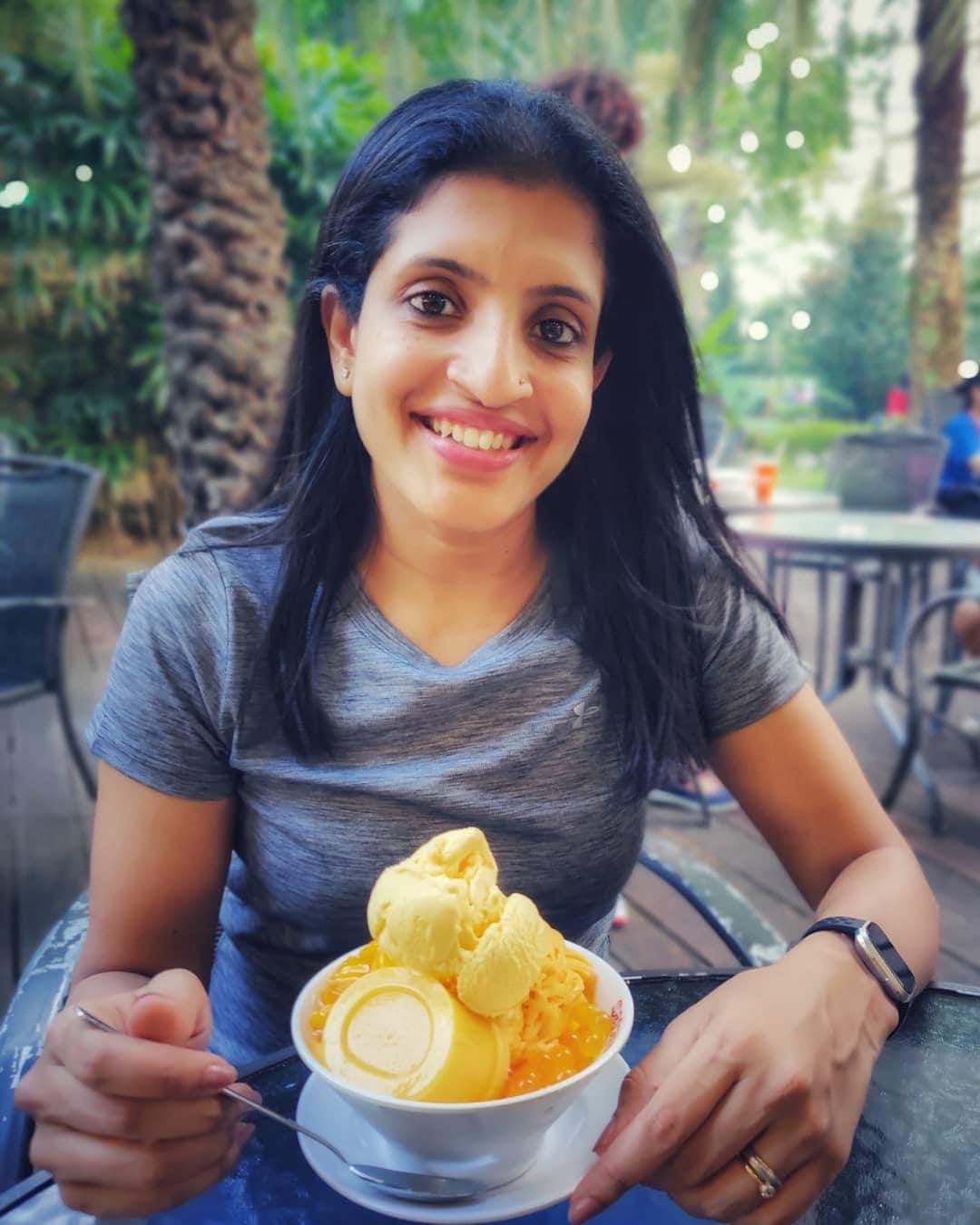 Rohini is a fountain of health and a food enthusiast with 46.7k Instagram followers. Check out RJ's feed for creative recipes, training plans, and images of stunning locations worldwide if you're interested in trying new foods, need clarification on your fitness goals, or are tired of being in.
Rohini began her career as a culinary writer before branching into the travel, lifestyle, health, and fitness industries. Fitness enthusiasts agree that using the right equipment is just as crucial as working out. 
RJ offers advice on wearing the proper training attire, guidelines, and routines to avoid aggravating existing injuries or irritating skin. 
She has a high engagement rate of about 4%, making her a social media influencer who unquestionably cares about her followers and the source of her helpful material. The most popular post, featuring RJ's post about Friendship Day, had over 11k viewers and approximately 24% audience engagement!
RJ's feed is ideal for eateries and lounges, delicious food like burgers and fries, breathtaking sunsets, and exercise facilities. She also participated in the Spartan Hong Kong OCR as a member of the Luminox India Team.
This woman is recognized as one of the top Instagram influencers in Bangalore after being named one of the "Top Ten Indian Fitness Blogs 2018" by Bonusapp.com.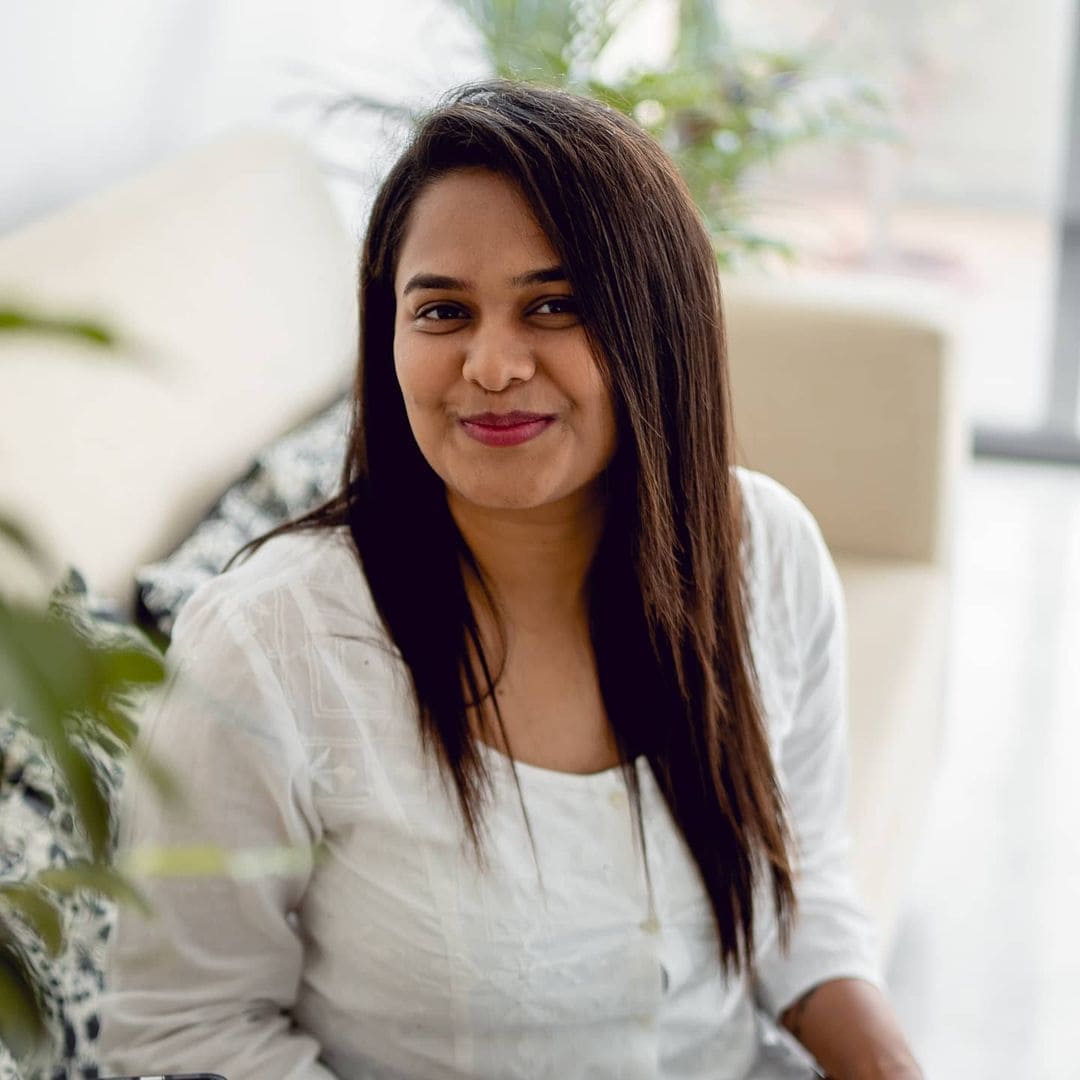 Saloni, a well-known business coach, recently gained notoriety when she introduced the HustlePost Academy, a hub for learning everything there is to learn about side businesses.
This sharp instructor, who has over 75.3k Instagram followers, identifies as a digital entrepreneur and wants to assist others in escaping the mundane 9 to 5 schedule.
In addition to this academy, Saloni has been running a thriving e-commerce business, and a YouTube channel focused on lifestyle. She is a skilled juggler who always retains a brand. Awestruck by you, Miss Saloni!
With an engagement rating of 5.37%, Saloni makes it a point to interact with her followers through the information she posts on her Instagram page. 
It is jam-packed with infographics, one of the most effective forms of content, that list self-help books to read, fitness regimens, self-care practices, and inspirational quotes. With an engagement rating of around 38.50%, Saloni's article depicting a Weekend Day in her life was her most famous piece of content.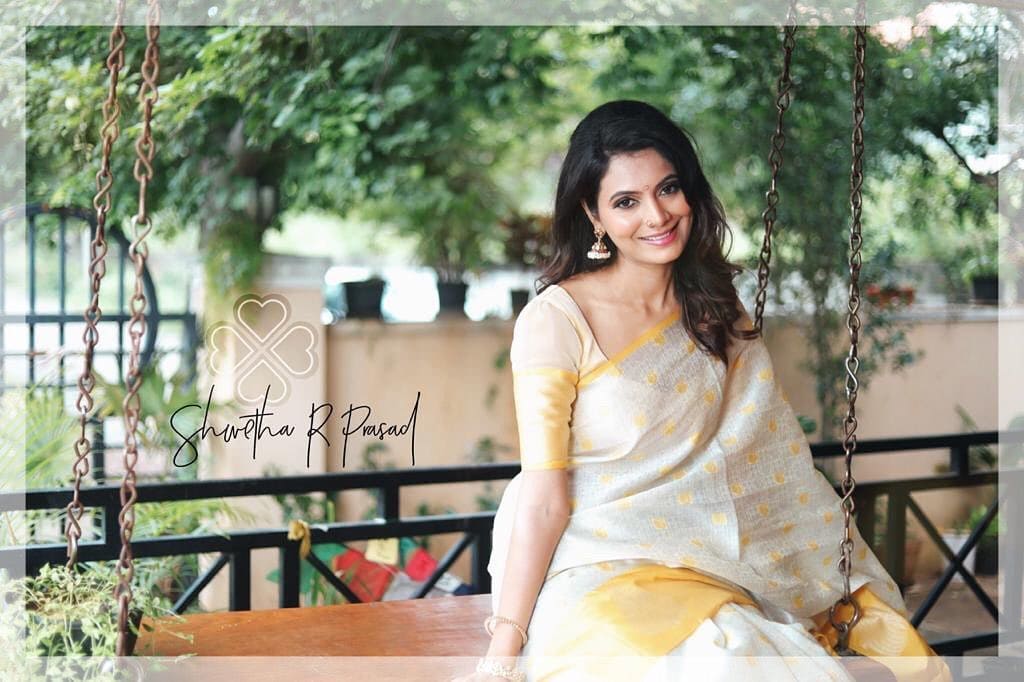 Shwetha is a well-known social media influencer from Bangalore with 382k followers. She is a famous Kannada television actress who rose to fame through her roles.
Shwetha founded a business that produces and markets eco-friendly, sustainable goods since she is a proponent of living sustainably. There is a lot of influence because she has always used homemade goods and never purchased body care or hair care from the store.
Shwetha most recently demonstrated her commitment to the community by helping those affected by the COVID-19 pandemic, distributing PPE kits, and helping those devastated by the Assam floods by providing ration packages. Additionally, she engages with her 6.30 percent engagement rate on Instagram! She does have a heart of gold.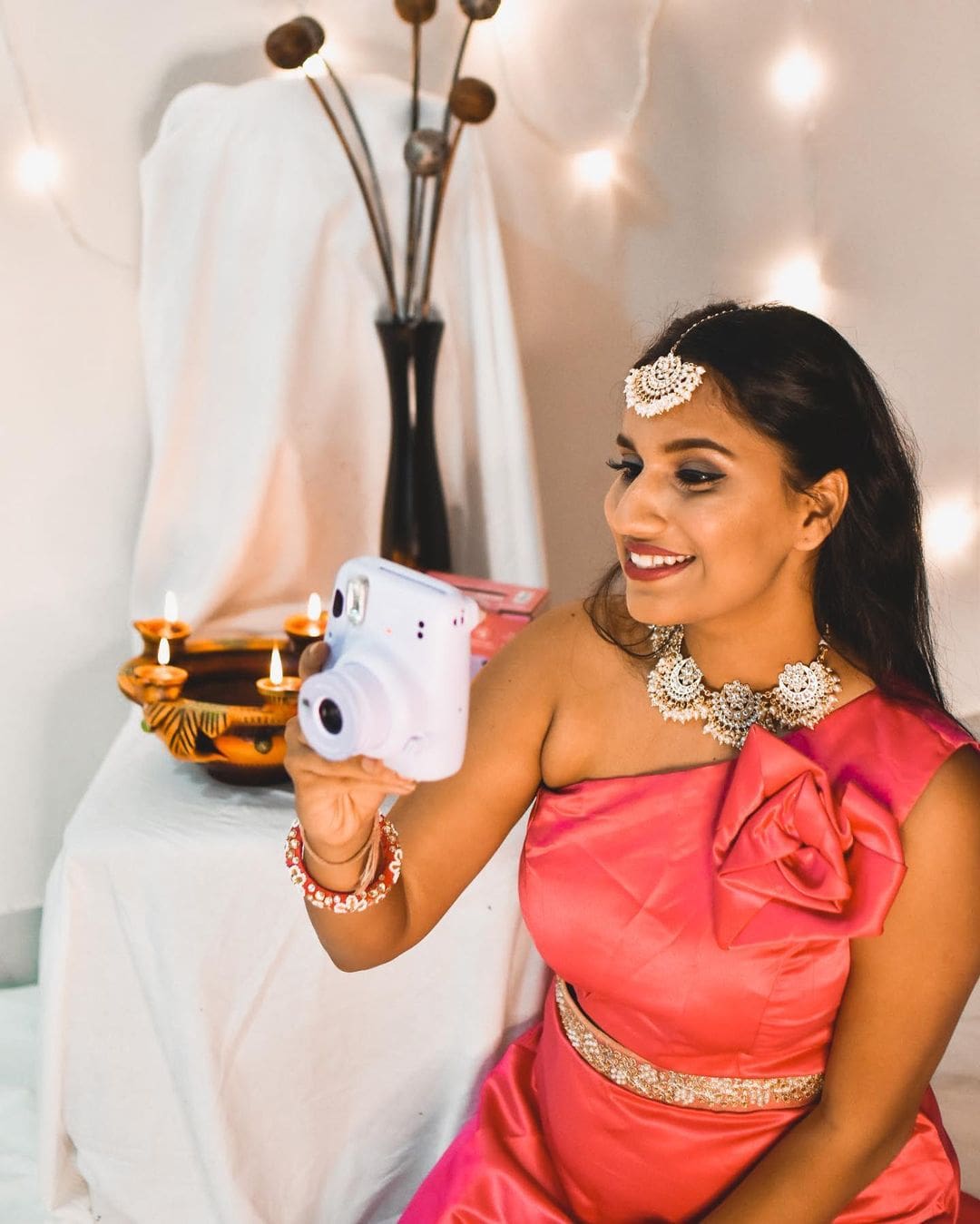 Simran is a digital creator who enjoys traveling, as seen by the constant stream of vacation photos on her Instagram page. She enjoys sharing her travel experiences, fashion, cosmetics, and skincare advice. 
Her talent and skills are attested to by the 779K IG followers who constantly check her daily feed for fresh updates. She also responds to their questions, interacting with her fans at 4.70%!
Her video about personal hygiene had the most views, at about 279k! Simran has been highlighted in publications such as Bangalore Times, LookVine, the Times Bloggers Conclave, and the Top 50 Bloggers in the Brands & Bloggers Magazine.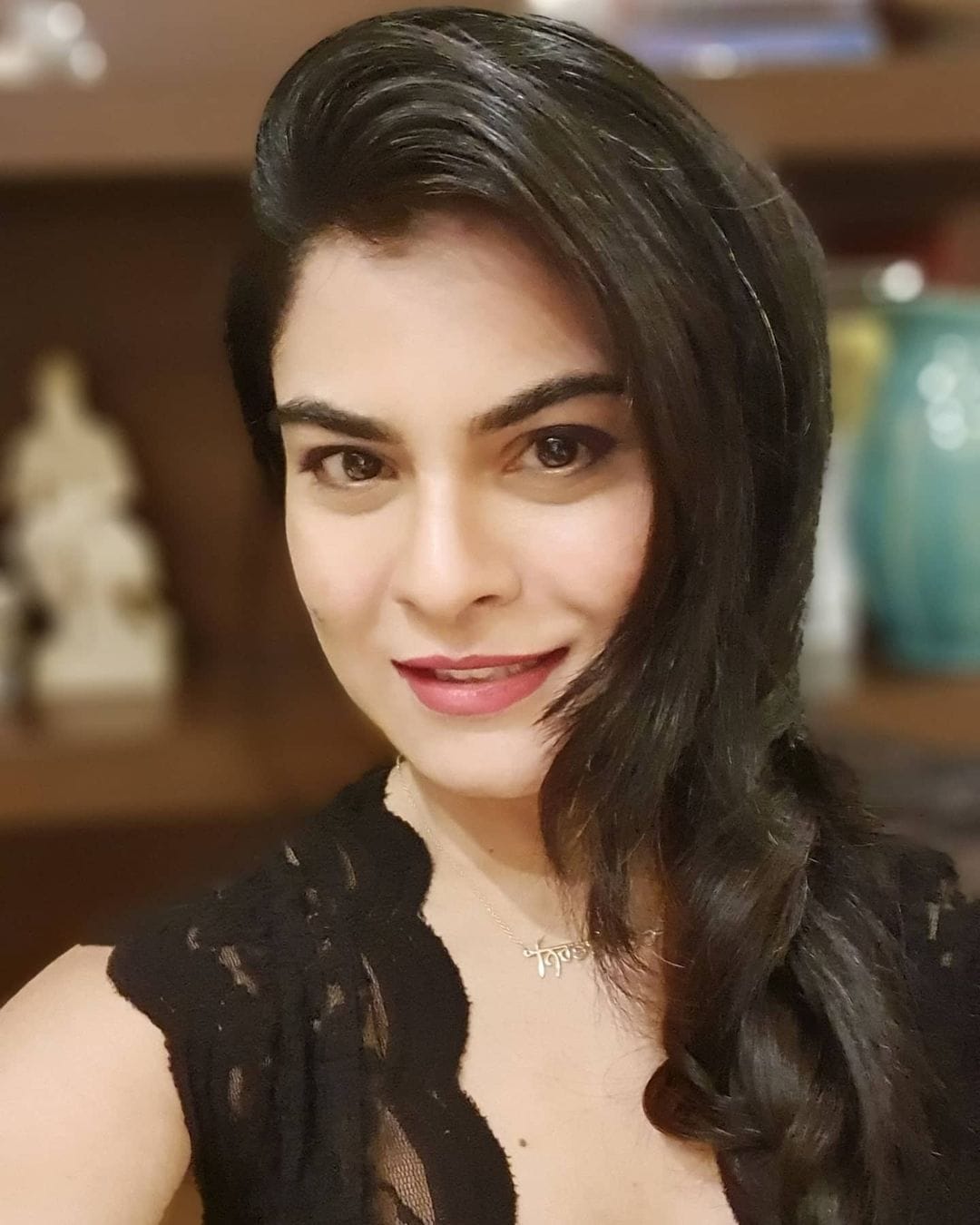 Simrun is a Bangalore-based fitness and health influencer who wants to encourage others to lead healthy lives. Three months after giving birth to her child, this mother—a professional nutritionist and mother to a Lil T-rex—experienced a health crisis. Her creation of recipes and information for health programs resulted from this.
Simrun's knowledge is beneficial to her 594k followers. She frequently solicits their advice on the problems they experience and bases her content creation on the requests she gets. 
Her impressive interaction rate of about 4% gives them hope. She also discusses PCOS, a syndrome brought on by female hormone abnormalities.
Simrun is the actual celebrity of this world, plagued by illness and medical problems. Simrun, keep going forward. Maintain your current course, and the world will improve.
Conclusion
InfluencerHai has established a network of social media influencers in and around Bangalore. We'll deliver your message to the right audience in the right place with the perfect influencer tie-in to achieve maximum success.
We would be delighted to hear from you at info@InfluencerHai.com if you have any queries about this blog or are a brand wanting to collaborate with the "authentic" influencer.