The cutting edge of the travel industry is represented by travel bloggers/influencers. Influencers with highly researched and extraordinarily engaged audiences often show a passion for travel. 
The common denominator among all of the aforesaid is content. Top 10 travel bloggers/influencers consistently produce exceptional written and visual content about offbeat locations.
They consequently have sizable email lists and fan bases on social media. Even with all the time in the world, working from home, and going through many lockdowns over the past two years, the majority of us have, at some point or another, found solace in scrolling through the picturesque feeds of our favorite vacation Instagram accounts. 
In these uncertain times, escape to a different world through someone else's travels has inspired us and raised our spirits. These Indian travel influencers give us a sneak peek into everything from powdered beaches and turquoise oceans to lip-smacking cuisine and sparkling skylines of far-off great towns! The top 10 Indian Instagram travel influencers who gave up wondering and started traveling are listed below.
Emerging Top 10 Travel Bloggers/Influencers In India In 2023 On Instagram
Aakash Malhotra- 689K followers

Anunay Sood- 987K followers

Brinda Sharma- 772K followers

Dimpi Sanghvi- 3.3M followers

Larissa D'Sa- 702K followers

Savi & Vid- 1.2M followers

Shakir Subhan- 1.7M followers

Shashank Sanghvi- 2.4M followers

Shenaz Treasury- 998K followers

Tanya Khanijow- 546K followers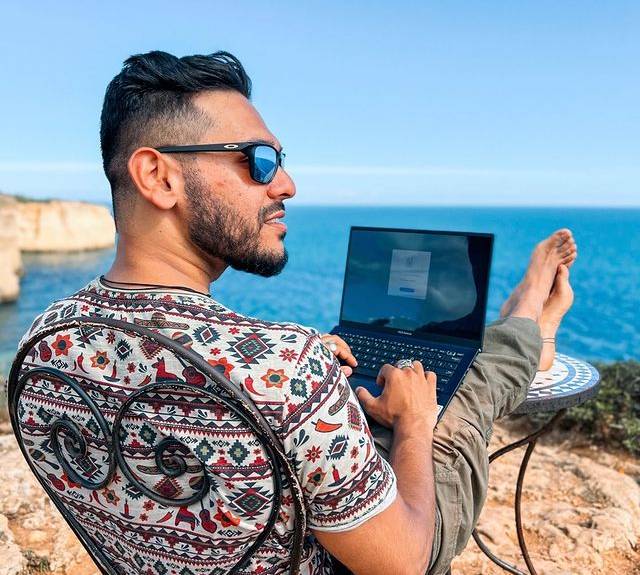 His Instagram bio reads, "I have a crush on the planet," and he's not mistaken. Aakash Malhotra, alias Wander With Sky, has visited 45 countries thus far, loves to go on spontaneous adventures and document them, and is on a mission to pursue joy and self-discovery via travel. 
He describes himself as a "serial travelpreneur," Each stunning photo on his Instagram account attests to his dedication to showing his loyal audience of 689K followers the world through his talented lens.
---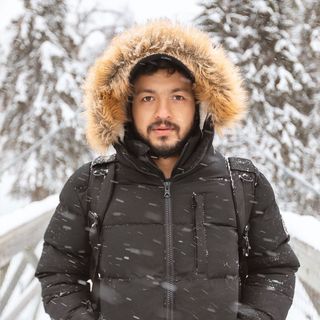 Anunay Sood holds a variety of jobs, including that of a marketing expert, business owner, travel photographer, and blogger. Sood enjoys the mountains and adventures and uses his photography to capture them all. 
He is a true inspiration for anyone who desires to realize their dream of global travel without giving up their jobs. His hilarious deep-diving Instagram photographs have amassed over 987k followers! He met Brinda Sharma @justthetwo_ through the journey, and the two are currently exploring the globe together.
---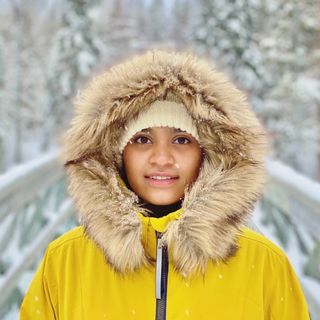 With her images and stories, this self-described mountain goat will demonstrate the allure and beauty of mountains, from The Himalayas to The Dolomites. One of the top 10 travel Instagram influencers in India and a young mountain enthusiast, Brinda Sharma is captivating a big audience on Instagram with her travel tales from all over the world. 
We're all used to seeing vacation images of beaches, islands, and famous buildings on Brinda's feed, even though she always talks about mountains.
---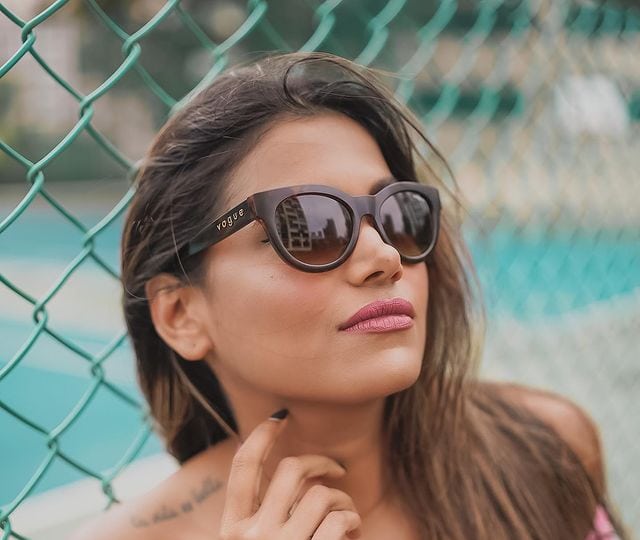 One half of the renowned travel duo, The Offbeat Couple, Dimpi Sanghvi, is all about saying "yes" to novel experiences. A well-known travel blogger in India, Dimpi Sanghvi has captured the attention of millions with her posts on travel, fashion, and lifestyle. 
Thanks to her sophisticated taste and distinct sass, this blogger has won many hearts with her passion for traveling in style. She couldn't help but plan another trip as soon as the lockdown ended because she was so adventurous! You will learn everything there is to know about this incredible experience from this leading Indian travel influencer!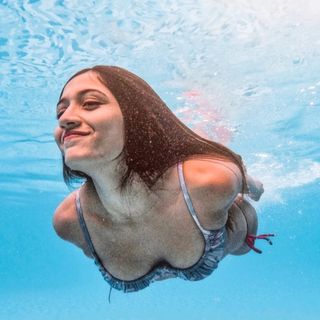 Larissa D'sa has accomplished everything, from creating the Unwind travel program for TravelXP to collecting numerous significant accolades for her work as a travel influencer. 
Larissa has a unique talent for artistically capturing real experiences from her vacations on social media, inspiring future travel! 
The TEDx speaker uses the opportunity to talk about subjects other than travel, such as fitness, mental health, art, and more. She has over 702K Instagram followers. To see what we're talking about, visit her Instagram account!
---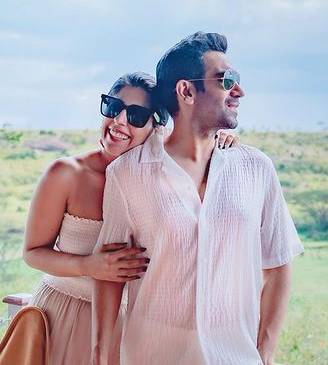 They first met in high school and dated for several years before getting married in 2008. A journey marked by love and a shared passion for exploring followed. Their passports were stamped with images of every size, shape, and color.
 With 1.2 million followers and growing, Savi and Vid, the fantastic duo behind Bruised Passports, are frequently included when discussing the top travel influencers from India. Although the couple enjoys lavish vacations, you can count on them for advice on locations, itineraries, housing suggestions, packing suggestions, money-saving advice, and much more.
---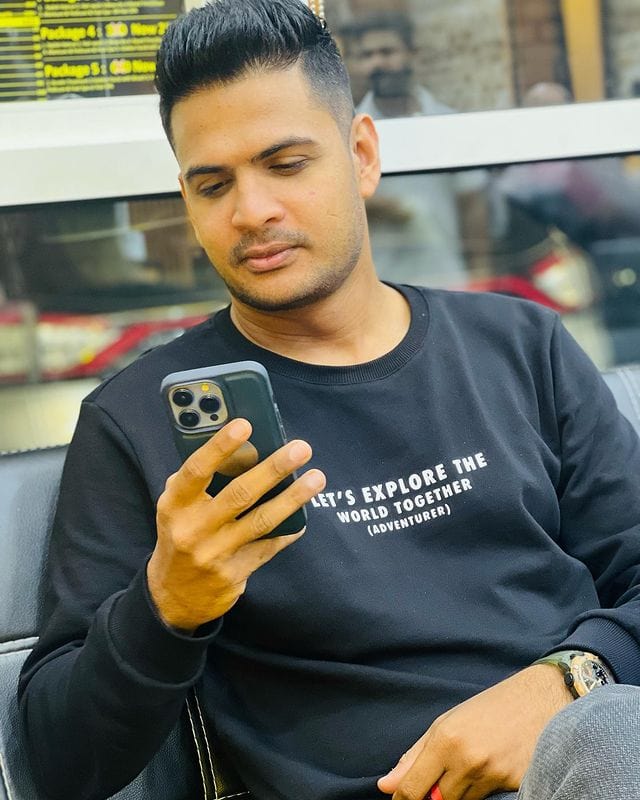 The state of Kerala lies in southern India, and Shakir Subhan, better known as Mallu Traveler, is from there. Shakir enjoys exploring new places, picking up cultural knowledge, and going on motorcycle excursions. 
Shakir, an Indian travel influencer, not only documents the sights and sounds he finds while exploring the world but also takes readers on a tour of the local cultures and landscapes in the places he goes while offering tips on how to travel on a budget. Incredibly, Mallu Traveler has 1.7 million Instagram followers and has traveled to over 41 nations.
---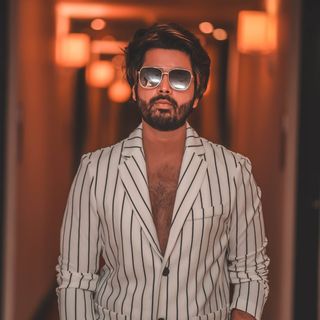 These days, there are a lot of social media influencers because of this new digital identity. Shashank Sanghvi is one of the top Instagram travel influencers that sticks out from the crowd. Shashank, a 32-year-old South Mumbai resident and the founder loves to travel. 
He is one of the most cutting-edge travel influencers since he strives to inspire others and himself. Shashank has more than 2.4 million Instagram followers, making him a social media behemoth. The Offbeat Couple is a popular travel-focused YouTube channel run by Shashank and his wife, Dimpi, with over 141k subscribers.
---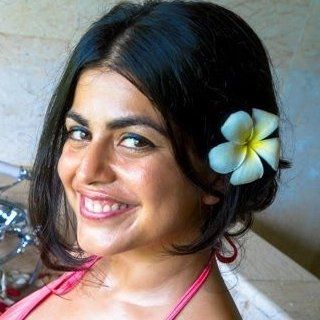 Former Bollywood actress turned well-known travel influencer Shenaz Treasurywala acknowledged that she missed traveling the most while the outbreak was going on since she wasn't feeling well. It's hardly unexpected that she immediately packed her luggage and left on a road trip while taking safety precautions after the limits were lifted. 
You'll get the impression that you've seen the world through her eyes if you glance at any of her social media sites for a short period. Her Instagram is filled with intriguing anecdotes from her journeys across the country and the world.
---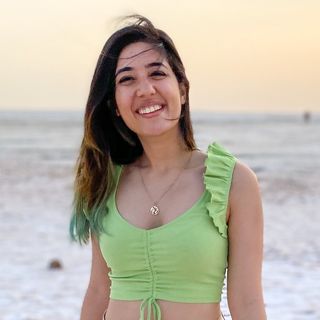 Tanya Khanjijow renounced her lucrative corporate job as an ad agency executive to follow her passion for travel. She has taken many solo trips over the years because of her endless excitement for travel, different cultures, new experiences, and all the beautiful things to discover beyond the four walls of a house. 
As a result, she has gained a loyal following on 546Kon Instagram. For stunning pictures from all over the world and the OG feel-good factor that's hard to find in today's digital world, follow this Indian travel influencer on Instagram.
---
Summary
Influencers foster businesses in the tourism industry more and more, and partnership offers from both parties are now commonplace. As a result, travel influencers have made these kinds of marketing initiatives the norm by successfully helping several businesses achieve remarkable outcomes.
InfluencerHai, a global influencer marketing company, recognizes these influencers' significant impact on their audiences and helps companies work with them. 
We can help you get your company in front of the right audience at the right time and through the right group of influencers because we have built a global network of well-known Instagram and YouTube influencers.