In 2023, influencers took over social media, and beauty and lifestyle influencers carved their niche. In India, many beauty bloggers and influencers have a significant following. Here, we will discuss some of India's most famous beauty bloggers with many followers across various social media platforms.
Who are Beauty Influencers?
Beauty influencers are social media users or bloggers with a large following or high traffic on their websites. Beauty bloggers in India have expertise in creating content related to makeup, beauty, or skincare on various platforms. They utilize their channels to share recommendations, promote products, and endorse services from their favorite brands. Our Influencer Marketing Guide offers valuable insights to help you develop an effective influencer marketing strategy.
Top Beauty Bloggers in India
We have selected our top beauty influencers based on the following criteria: Now, let's take a look at the top 11 beauty bloggers in India: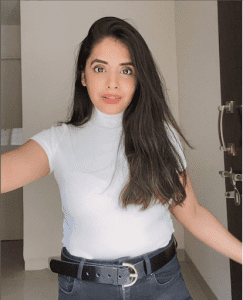 Anshita Juneja, the founder of Vanity No Apologies, is a well-known beauty blogger from Delhi. She started her blog during her Bachelor's in Business Economics at Delhi University and continued to create credible content for her readers after completing her MBA. 
Anshita is known for her comprehensive reviews on makeup cosmetics like lipsticks and nail products. She has cemented her position as a famous makeup influencer with regular updates reels and posts content on her Instagram handle @anshitajunejaa. Anshita has also been recognized with multiple awards in the Beauty and Makeup category, placing her among the top beauty bloggers in India.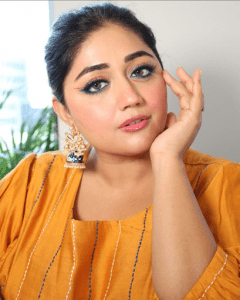 Ankita Srivastava, the creator of Corallista, is a beauty enthusiast based in Mumbai. She started blogging in 2011 during her Bachelor's at IIT Bombay. Ankita loves to share her love for makeup and beauty with the online community. She offers one-to-one consultations for people who need help choosing the right product. 
Ankita experiments with and suggests the latest product ranges that blend beautifully with one's skin on her Instagram handle- @corallistablog. Her dedication makes her one of the top beauty bloggers in India.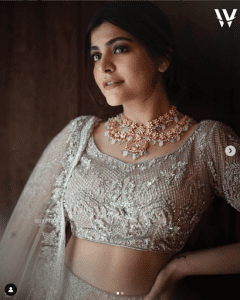 Kritika Khurana, known as That Boho Girl, is known for her creative beauty tips and DIY makeup hacks on her beauty blog 'That Boho Girl.' She has a beauty & design degree from the JD Institute of beauty Technology, and her label – K_Kritika. She is super active on her Instagram page- @officialthatbohogirl, where Kritike posts about her daily lifestyle, beauty, and beauty adventures. Her love for Bohemian beauty and Swarovski jewelry has earned her a spot as one of the top beauty influencers in India in 2023.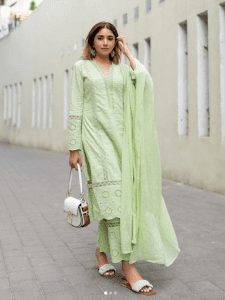 Aashna Shroff, the author of 'The Snob Journal,' is a famous beauty blogger with a 930K-strong follower base on Instagram. The Snob Shop, her online store, showcases her unique approach to beauty. Her blog is a treasure trove of beauty tips, fashion advice, and travel inspiration that encourages readers to experiment with new styles and refresh their wardrobes.
She has worked with brands like Body Shop, Koovs, L'oreal Nykaa, Vero, and Moda. With her unique clothing style, users love following her on Instagram- @aashnashroff. Her bold and quirky style has earned her a spot as one of the top beauty bloggers in India.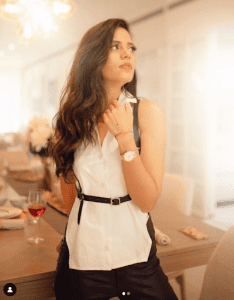 Aakriti Rana, an Indian beauty blogger and Instagrammer, is confident and shares amazing outfits, DIY makeup, and beauty hacks with her viewers. She is stylish and dynamic and has a shopping site on Instagram- @shopwithaakriti. Her Instagram handles- @aakritiranaofficial include amazing outfits that will steal your gaze. 
Her elegance and style make her stand out as one of the top beauty influencers in India for the year 2023. Her passion for beauty has made her a highly sought-after Instagram influencer, particularly for fashion enthusiasts. She is a well-known Indian makeup blogger, and her beauty blog is a must-follow for all beauty lovers.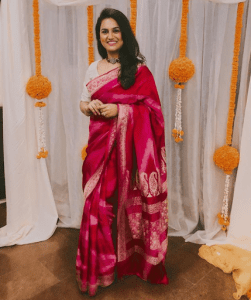 Devina Malhotra, a confessed makeup blogger, baker, and army brat, owns one of the most popular Indian beauty blogs – 'GuiltyBytes'! Having been a writer for Tehelka, Hindustan Times, and a few other publications, she always had a flair for writing. 
The blogger Devina inspires her followers to embrace their curves and appreciate their bodies as they are. Her Instagram handles @guiltybytes, where she shares her lifestyle, including beauty product reviews, wedding ideas, and shopping destinations. Devina's relatable approach has made her one of India's most engaging beauty bloggers.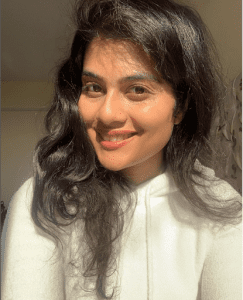 Talented Bridal beauty and Blogger Mehak Sagar, an entrepreneur, Instagrammer, and beauty blogger, is renowned for her crafty DIY makeup hacks and tips. She founded a hugely popular Indian beauty blog – 'Peaches & Blush' and has started a bridal online shopping business — Brides by Peaches & Blush. In 2010, she commenced blogging in response to the shortage of Indian perspectives in the beauty realm.
Business Review India has rated her as one of the top Indian bloggers and one of India's most famous beauty bloggers. Her great content on Instagram makes Mehak the top beauty influencer in India in 2023. Mehak is one of the active beauty Instagram influencers under the handle @mehaksagar_wmg.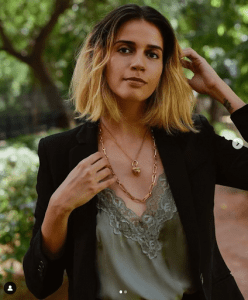 Akanksha Redhu, a beauty and lifestyle blogger based out of New Delhi, has worked actively in the beauty and fashion niche for over a decade. She started her blog in 2010 to share her thoughts and ideas, but it has now grown into a popular web journal where she covers a wide range of topics, including beauty, DIY makeup, and the latest trends.
She has a great love for jewelry, and she creatively combines traditional and modern pieces with her outfits. As one of India's top beauty influencers, she has collaborated with several reputable brands such as Burberry, Dior, Hermes, MAC Cosmetics, Chanel, Michael Kors, and many more. Her association with such prominent brands makes her a sought-after choice and one of the top influencers in India in 2023. She is one of the leading Indian beauty bloggers, and her Indian beauty blogs are worth following.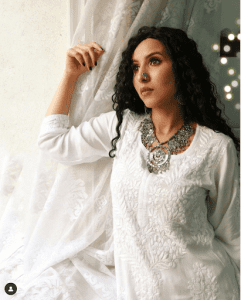 Shalini Chopra is a beauty blogger known for her blog 'Stylish By Nature.' She is from Bangalore, and Shalini has been keen on beauty since childhood. Her blog name, 'Stylish By Nature, ' remains valid in each sense. Her Instagram profile- @stylish_by_nature, provides knowledge on beauty and DIY hacks.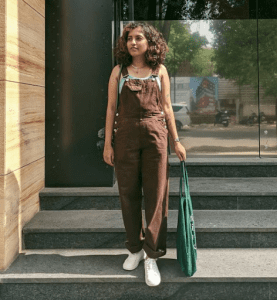 Magali Vaz is a famous beauty blogger and YouTuber from Mumbai, India, with a keen eye for makeup and fashion. Magali Vaz is a well-known beauty blogger and YouTuber from Mumbai, India. She has been actively blogging and vlogging for over a decade and has made a name for herself in the beauty and fashion industry. Her blog, Magalic.com, covers beauty, fashion, travel, and lifestyle.
Magali is known for her impeccable makeup skills and ability to create stunning looks easily. She has worked with several big brands like Maybelline, Nykaa, and Lakme and partnered with her in publications like Cosmopolitan, Grazia, and Vogue India.
Besides blogging, Magali runs a YouTube channel sharing makeup tutorials, fashion hauls, and travel vlogs. Her YouTube channel has over 100k subscribers, and her videos have garnered millions of views. She is one of India's most sought-after beauty bloggers and is ranked as one of the top beauty influencers in the country. You can follow her on Instagram @magalic.
Conclusion
Are you searching for ways to collaborate with the top beauty bloggers in India? Look no further than InfluencerHai, the leading influencer marketing agency in India. By partnering with InfluencerHai, you can connect with the most prominent Indian beauty blogs and Indian makeup bloggers, including those based in Delhi NCR, Mumbai, Bengaluru, Chennai, Hyderabad, and Kolkata.
With InfluencerHai, you can launch an influencer marketing campaign that engages with the best beauty influencers in India. These influencers will experience and feature your beauty products on their blogs, Facebook, Twitter, Instagram, Pinterest, LinkedIn, and YouTube. So, choose InfluencerHai for a successful beauty influencer marketing campaign in India.